Siesta Key Homes for Sale
Siesta Key has a lot to choose from when it comes to Homes. If you need help deciding what area would be best for you feel free to reach out any time morning noon or night. Read on below the listings to learn more about Siesta Key.
Welcome to beautiful Siesta Key Florida. Here you will find all the neighborhoods that have homes for sale in Siesta Key Fl.
Below you are going to find all the Homes for Sale in Siesta Key FL. If you would only like beachfront condos we have those too right here Beachfront Condo in Siesta Key.
And, if you haven't already, be sure to register for a free account so that you can receive email alerts whenever new Siesta Key Homes come on the market.
Siesta Key Homes
September 29, 2023
$1,273.28
Avg. $ / Sq.Ft.
$3,250,000
Med. List Price
About Beautiful Siesta Key Florida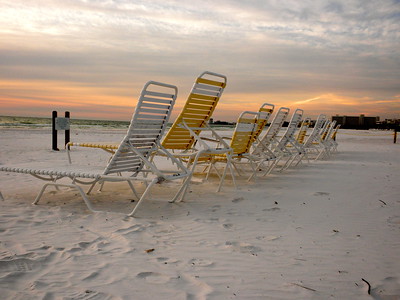 Siesta Key is a barrier island between Roberts Bay in the Gulf of Mexico just south of downtown Sarasota. It's part of the Sarasota Metro area and sits just west of Oyster Bay, Sarasota Heights, and south of Bay Island. Home to about 6500 residents yet the Sarasota County gets over 3 million visitors a year, this smaller Key offers an escape from the vacation norm into a beautiful and relaxing location. Nestled between Lido Key and Turtle Beach, Siesta Key and the beach offer some of the most pristine views, refreshing waters, and relaxing ambiance anywhere in the county and maybe even the Florida coastline.
Up until 1957, Siesta Key was only accessible by boat or ferry until both bridges were installed, one at the N. End Which Is Siesta Dr. or Highway 728 or south on Stickney Point Road, which has into the heart of the retail and commercial area of Siesta Key. These two access points make Siesta Key an easily accessible island perfect for anyone looking for a beachfront condominium or a single-family home.
Siesta Key is unique in that it's probably one of the only areas in Sarasota County or even the entire Gulf Coast of Florida that actually has boat docks and Gulf of Mexico access from the beachside. It's rare, but there are a few homes and residential properties that have their own little outlets rather than going through one of the bays or Intercoastal Waterways.
While many homes are waterfront, not all are accessible to the ocean. Some have their own waterways, some follow canals, yet most along Roberts Bay have some form of a dock or boat access.
Roberts Bay
This beautiful bay sitting between Siesta Key and the mainland has multiple islands to explore such as Edwards Island, the Nora Patterson Bay Island Park, and a few other unnamed nature preserves perfect for protecting native wildlife. You'll find unique native birds such as egrets and the Roseate spoonbill and maybe even spot some whales, dolphins, or manatees on the occasion.
Siesta Key Homes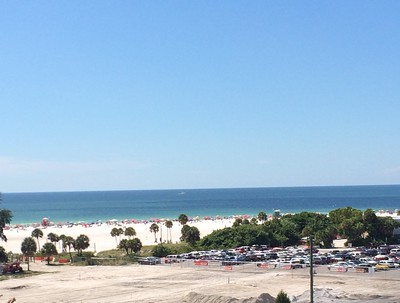 Some people say Siesta Key is a quaint and quirky 8-mile long barrier island offering a variety of shopping, dining, resorts, homes, and nightlife. It's definitely known for its beautiful white quartz sand, beachside amenities and restaurants and gorgeous turquoise waters. While it's a must-visit for anyone traveling to Sarasota County, it's also a great place to call home. Here is the type of homes you'll find on Siesta Key.
Most of the condominium complexes are located mid-island from about Seaside Drive across the street from the Big Water Fish Market to about the Sarasota County fire station. North and south of this beachfront section is primarily residential. There are a few condominiums on the non-beachside of Beach Road followed by a plethora of residential neighborhoods. At any given time there are approximately 30 to 50 residential houses for sale on Siesta Key.
In the center of the northern part of the key is Palm Island, literally an island within the island. There are two other smaller islands located just east and all are close to Glebe Park, a local neighborhood park with sports courts and playgrounds. It's hard to pigeonhole any of the homes on Siesta Key because some were built in the 1950s, others torn down and rebuilt with more of modern and contemporary architecture, while others exhibit the lush and lavish Florida coastline estate you're likely to find in many of these high-end property destinations.
The highest price homes tend to be on Sandy Hook Road, where this also happens to be the only location with direct Gulf of Mexico access from some of the homes. You're no more than a few blocks from public beach access along Beach Road, and Ocean Boulevard provides several shops and restaurants for local amenities and services.
Siesta Key is truly a unique location as there are different features around every corner. For instance, Coconut Bayou located in North Siesta Key has beautiful homes around the Roberts Point Peninsula with properties anywhere from $800,000 to over $4 million. Bay Island on the far northern part features both bayfront, canal front and waterfront property.
Homes south along Midnight Past Road feature a variety of gated communities such as Jamaica, Beach Haven Villas, Gulf Haven, Casarina, the Sarasota Surface and Racket Club, the Siesta Beach House, the Palm Bay Club, and several others as you travel south along the road.
From full equity membership to simple homeowners association dues to none at all, there's a home, a price, style, and amenities for just about every buyer when it comes to Siesta Key real estate. Start your online search here with all listings currently available on Siesta Key. When you're ready, contact me below or if you'd like to know more about any particular listing.
Contact a Siesta Key Realtor®