Sarasota County New Construction
Search all New Construction Homes in Sarasota County Florida
Sarasota County has over 150 new construction developments and subdivisions currently underway. Some of the top planned communities include Wellen Park, Country Club East at Lakewood Ranch, Glenbrook Ravines at Lakewood Ranch and North River Ranch. Read on below the listings to learn more about new construction homes and subdivisions in Sarasota County Florida.
Start your online search here for all new construction homes and condos in the Sarasota County area of Southwest Florida. For expert real estate care building or buying a new construction home contact John Kinnunen today. With decades of Florida real estate experience, John can help guide you through the new construction process and help you make an informed decision on all the nuances of a new construction property.
At any time, feel free to sign up for a free account to be notified when new construction in Sarasota County hits the market or browse all the other featured counties below to find the perfect new construction home for your needs and budget.
Sarasota County New Construction
December 9, 2023
Buying New Construction in Sarasota County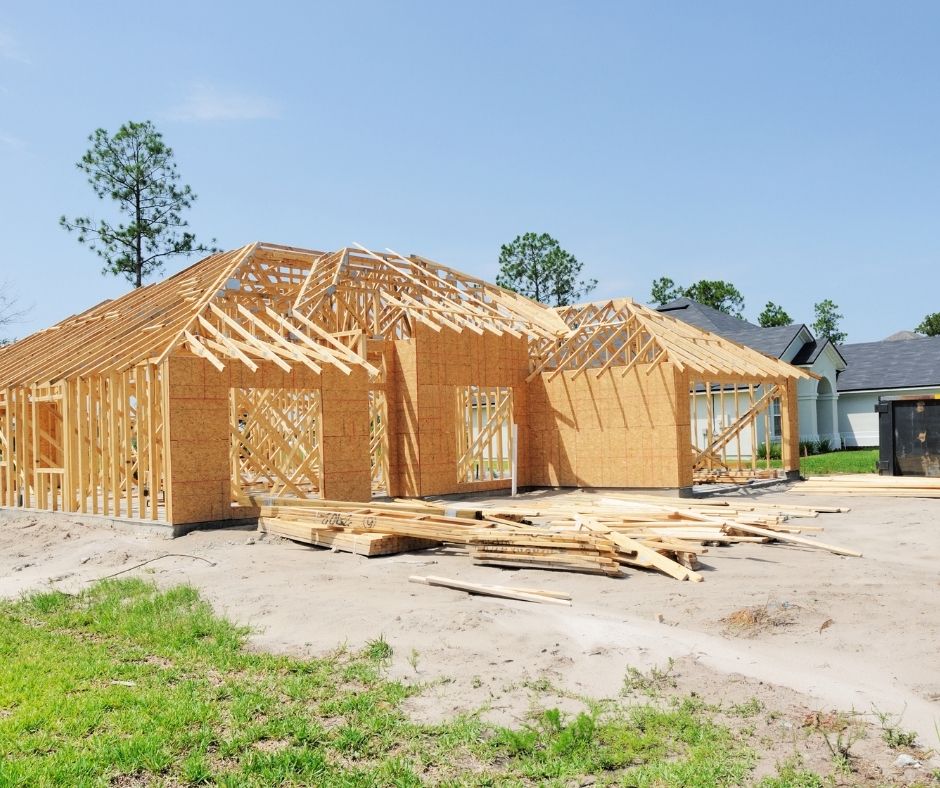 From gated communities to country clubs, 55+ and golf communities, Sarasota County has a wealth of new construction, new homes, and new subdivisions popping up everywhere. Some of the top ones include Wellen Park, a master-planned community located in Venice Florida. There are eight homebuilders and over 90 homes priced from $330,000 to $1.1 million. This community features a park, playgrounds, golf course, waterfront lots, trails, beach access, sports fields, clubhouse, tennis courts, and pools and is one of the largest new construction, master-planned communities in Sarasota. Residents have access to the Sarasota County school district and are typically assigned to the Taylor Ranch Elementary, Venice middle school, and Venice high school. Homebuilders include Lennar, DiVOSTA, WCI, Toll Brothers, and several others.
Country Club East at Lakewood Ranch is located in Bradenton Florida with homes from $180,000 to about $850,000. This country club community is one of the newest in the area and offers residents a swimming pool, clubhouse, sports courts, tennis courts, and trails and features one of the newest, private, gated communities in Lakewood Ranch. There are several home styles to choose from all built by Lee Wetherington Homes.
Allegra Homes is another large master-planned community with beautiful luxury homes up to 5000 ft.² also located in the Sarasota County school district. There are several communities built by Allegra Homes throughout Sarasota so contact my office below if you're looking for specific homes built by Allegra.
Lakewood Ranch also has several 55+ active adult communities in Bradenton Florida with quite a few layouts starting at about $400,000. These are both single and two-story designs in their Island Collection and Coastal Collection in sizes from 1500 ft.² to over 4300 ft.².
North River Ranch is one of the newer master-planned communities in Sarasota and Bradenton with over 30 homes currently available priced from $285,000. This neighborhood features 2600 acres with walkable and viable mixed use trails, ponds, parks, playgrounds, pools, and soccer fields.
Buying New Construction?
If you're looking to find new construction it's important to understand all the logistics that come along with purchasing a home from the ground up. There are a lot of details to take care of and there's always the issue of time. If you have time to wait for the home to be built, building your own personal home might be ideal but if you need to get in a home quickly, it's important either look at resell homes or move-in ready homes, which a lot of these communities have.
This is where using a new construction real estate agent that is proficient with Sarasota County new construction communities is imperative. We can help layout a timeframe and plan that works for your budget and get you into a home in a timely manner that works for your needs and your lifestyle. Each community offers something unique so it's important to not only look at pricing design and homebuilders but the amenities within the community as well. Each community offer something a little unique and its location can vary based on city. Are you looking to live close to work? City amenities? The beach? Shops and restaurants? All of these details can play a role in where you want to live.
With over 150 new construction communities throughout Sarasota County, I would love to help you find the perfect one for your needs and your budget. Contact my office below and let's get started looking at homes and new construction properties in Sarasota County.
Contact Your Florida New Construction Expert Today