Pinellas County New Construction
Search all New Construction Homes in Pinellas County Florida
Are you considering a new construction home in Pinellas County Florida? The new construction real estate market is booming! There are a lot of new subdivisions and developments in all price ranges. The average home price for new construction homes in Pinellas County is about $676,000 but that can go up or down depending on supply and demand. Read on below the listings to learn more about new construction homes and condominiums in Pinellas County Florida.
Start your online search here for all new construction homes and condos in the Pinellas County area of Southwest Florida. For expert real estate care building or buying a new construction home contact John Kinnunen today. With decades of Florida real estate experience, John can help guide you through the new construction process and help you make an informed decision on all the nuances of a new construction property.
At any time, feel free to sign up for a free account to be notified when new construction in Pinellas County hits the market or browse all the other featured counties below to find the perfect new construction home for your needs and budget.
Pinellas County New Construction
September 22, 2023
Considering a New Construction Home in Pinellas County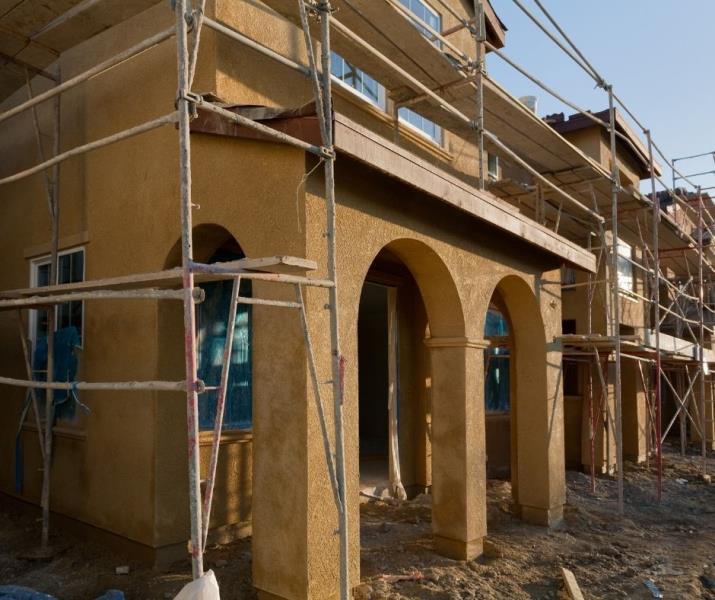 Some of the lowest new construction homes in Pinellas County start in St. Petersburg Florida. Here you'll find simple three bedroom and two bath homes of around 1000 ft.² with a starting price of $190,000. These are to be built homes, meaning the layout and location is already set. These are great starter homes, investment rentals, or just simply a smaller home, ideal for smaller families, singles, or retirees. These homes make great options and with low homeowner association dues in most of these communities, this is a great place to start. From here, you can build on the existing home meaning you have the choice of cosmetics like countertops, flooring and paint colors. If you're looking for more of a minimalistic new construction home, this is a great place to start.
Townhouses and condominiums is also a great option for new construction. Single-family townhouses or duplexes in Clearwater start at about $300,000. You'll find 2 and 3 bedroom options with around 1700 ft.² and homeowners dues between $150 and $350 per month. These make great low-maintenance options as most of the exterior, landscaping, and amenities are paid for through the HOA fees. These new construction townhouses are located in the highly anticipated Santorini Trace subdivision.
Another option for townhouses is Heritage Oaks located in St. Petersburg. These attached townhouses feature three bedrooms, 2 1/2 baths, around 1700 ft.² of living space and a two-car garage starting at around $350,000.
The majority of townhouses are going to be between 300 and $450,000 and after the $450,000 mark, you're likely to find more single-detached houses. New construction in Largo, Dunedin, and a few smaller homes in St. Petersburg are going to be between the $400,000 and $500,000 mark. St. Petersburg and Clearwater have some new construction homes at Beauclaire Highlands, one of the newest developments in downtown. These homes are a one or two-car garage, a two-story layout of around 2400 ft.² priced around $575,000.
The Harbor Condos at Town Center is one of Madeira Beach's newest condominium complexes. These three-bedroom units of around 1300 ft.² are priced at $650,000. In Clearwater at the Island Estates are newer homes and condos starting around $650,000 as well. The beautiful new complex in Indian Shores at 20001 Gulf Blvd. features luxury boutique condominium starting at around $700,000.
Be on the $800,000 and $900,000 mark, you'll find luxury penthouse condominiums, newer homes, and waterfront properties. There are a variety of styles and designs to choose from. There's really not one consistent home style in this price range. But, if your budget can top about $1 million, the skies the limit on different options.
Of course, at the top of the list is going to be those well over the $1 million mark. The highest price is a custom six-bedroom and 8 1/2 bath single-detached house for around $8 million. However, that is the highest-priced new construction property as of the publishing of this post. There are plenty of homes between the $300,000 mark and $800,000 mark. Browse all active listings above and if new construction seems like something you'd like to pursue, contact my office below at any time. I'd love to talk over the logistics and realities of buying new construction, timeframe or timeline, and whether this is a good move for you.
Contact me at any time for new construction and all Clearwater Beach condos for sale.
Contact Your Florida New Construction Expert Today