Hernando County New Construction
Search all New Construction Homes in Hernando County Florida
There's nothing like a brand-new home! For those looking for new construction properties in Florida's Hernando County, below you will find all new construction listings, active properties for sale, and upcoming lots and parcels of land. For more information on new construction in Hernando County Florida, browse all listings below or check below the listings for information and tips on buying new construction.
Start your online search here for all new construction homes and condos in the Hernando County area of Southwest Florida. For expert real estate care building or buying a new construction home contact John Kinnunen today. With decades of Florida real estate experience, John can help guide you through the new construction process and help you make an informed decision on all the nuances of a new construction property.
At any time, feel free to sign up for a free account to be notified when new construction in Hernando County hits the market or browse all the other featured counties below to find the perfect new construction home for your needs and budget.
Hernando County New Construction
September 22, 2023
Buying New Construction in Hernando County
Buying new construction means you are the first one through the door and in the house. No one else has lived here until you arrived. There's something fresh and exciting about all that and many homebuyers are opting for new construction rather than buying a resale home. There are pros and cons to both, however, and new construction homes in Hernando County are actually quite affordable compared to neighboring counties such as Sarasota, Pasco, and Pinellas.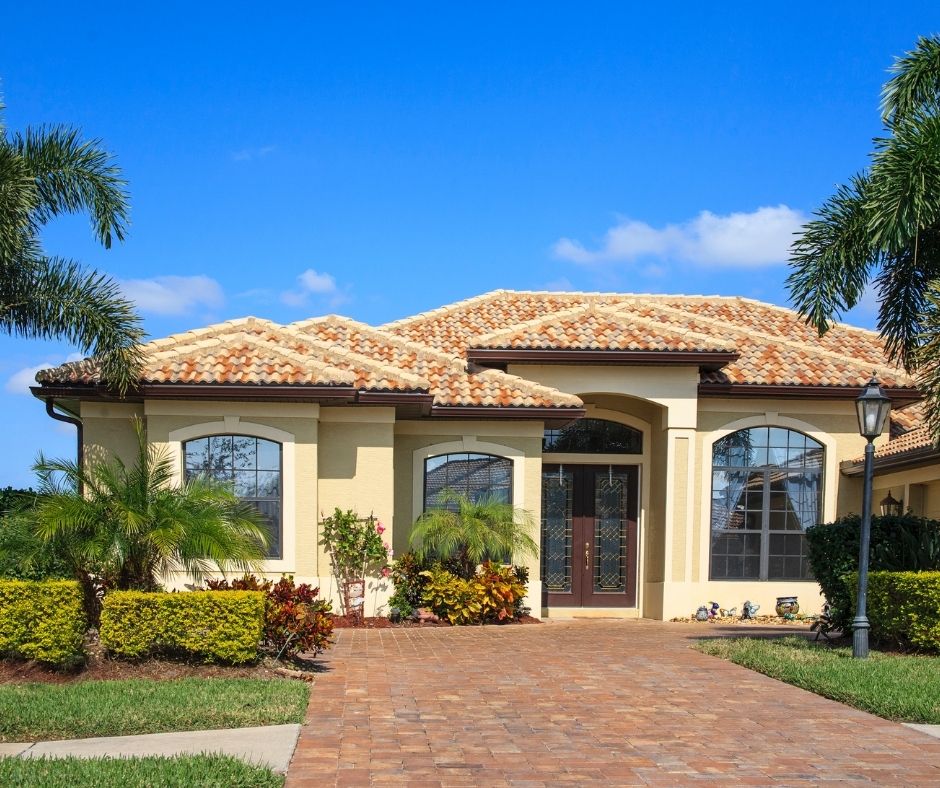 There are currently about 500 new construction properties and homes for sale in Hernando County. While this is accurate of a current snapshot, you'll likely find anywhere from about 200 to 1000 new construction homes at any given time in the South Florida counties. Some are ready to build, others move-in ready, some have great deals with lots of incentives, and some you can find halfway between being completed and being built, an ideal spot for many homebuyers to customize some of the final touches.
There are about 80 to 85 new construction communities in Hernando County. Some of the largest are Water Grass by Crown Community Development located in Wesley Chapel. These homes start at about $360,000 up to $620,000 and offer unique community perks such as swimming pools and clubhouses. M/I Homes is also offering a few new construction properties in Water Grass from about $460,000 on up.
Glen Lakes is a community by Addison Homes LTD and features properties starting at about $200,000. Glen Lakes is a beautiful golf course community offering affordable homes and villas such as attached homes or carriage homes. Lower home prices and moderate homeowner association fees make this an ideal spot for retirees or first-time homebuyers.
Windsor Place at River Ridge Country Club also has a few carriage homes and smaller patio homes starting at $140,000. This community is built by Grandview Homes in New Port Richey Florida. There are currently less than 20 properties for sale both move-in ready and ready to build.
Deerfield Estates, a new community by Ron King Homes in Brooksville Florida has affordable carriage and patio style homes starting at just $120,000-$275,000 not including HOA fees.
On the higher end of the new construction scale is Lake Jovita. This community was constructed by ICI Homes in Dade City Florida and offers homes starting at about $500,000-$1 million. These luxury homes feature two and three-car garages, two-story layouts, and a beautiful setting.
Estancia by Matera is built by WCI in Wesley Chapel and offers beautiful and luxurious homes up to just over $1 million. The Ravella by Estancia has homes upwards of $900,000 and some of the last homes to be built at Bexley by Cardel Homes are currently on the market for $640,000-$820,000.
Tips to Buying New Construction
If you think that new construction is the route you'll go, you have to determine where your starting point is. Are you looking for a home that's almost ready to move in? Do you want something that you can customize some of the cosmetics and final touches? Or, are you looking to build from the ground up choosing the right space and parcel, utilities, easements, layout, design or a completely new build? New construction homes don't necessarily mean you have to choose a home within a developing community with homebuyers that are already set for that development. You can choose to go "rogue" by choosing a parcel of land first and then custom building your home from the ground up starting with your own home builder. While this is a little more tricky, it's definitely doable in Hernando County.
Finding where your starting point is can help set the groundwork for your search. Obviously, going from the ground up and using your own custom builder detailing everything from the layout and size to the final molding and paint colors, is going to be the most time-consuming and tedious. If you don't feel you have the time to answer every question about the build, a move-in ready home or somewhere almost ready to be finished is probably the better option.
For more information on finding the perfect new construction home in Hernando County Florida give me a call. Let's talk through some questions and answers to find out where you are in the spectrum of custom home builders. Talk about price, time and energy, and what your end goal really is. If you're looking for new construction in Hernando Valley, this is the place to start.
Contact Your Florida New Construction Expert Today