Clearwater Beach Condos for Sale
Condominiums on Clearwater Beach Florida
Welcome to the beautiful Clearwater Beach Florida area. Here you will find all condominiums and complexes that have units for sale on Clearwater Beach. There are dozens of great condos on Clearwater Beach. Read on below the listings to learn more about all the condo complexes and condo buildings on Clearwater Beach.
And, if you haven't already, be sure to register for a free account so that you can receive email alerts whenever new Clearwater Beach Condos listings come on the market.
Clearwater Beach Condos
December 9, 2023
Clearwater Beach Beachfront and Intracoastal Condos For Sale
Below is a brief write-up of some of the most popular beachfront condo communities in this wonderful area. Click on the links to see more and the current listings, or click here to give us a call at 734-972-7388.
Mandalay Beach Club | $800,000 to $1 Million+ | Built in 2002 | Luxury Beachfront
Mandalay Beach Club is considered some of the best luxury real estate in Clearwater Beach. These condos are beachfront condos right in Clearwater Beach. Located just north from popular Pier 60, you have easy access to great dining and entertainment, and you are located right on one of the most beautiful beaches in the world. Mandalay Beach Club condos were built in 2002.
First-class when it comes to amenities. They have a state of the art fitness center, Lanai overlooking the pool and spa, board room, billiards, sauna, on-site management and 24 hour security. You will be located only 30 minutes to 2 international airports. Read More.....
Sandpearl Residences | $600,000 to $1 Million+ | Built in 2007 | Luxury Beachfront
Nestled in the heart of Clearwater Beach is this a beautiful luxury beachfront condominium of Sandpearl Residences. Located just north of the Mandalay Beach Club and next to Sandpearl Resort, this luxury condo building offers beautiful views of the beach and the Gulf of Mexico. This is one of the newest and most modern condominium complexes in Clearwater Beach with several amazing amenities such as a large, heated beachside swimming pool, cabana, clubroom, game rooms, and state-of-the-art fitness center. Read More….
Located on the northernmost point of Clearwater Beach is the Regatta Beach Club. Just about a mile and half north of Pier 60, this 300 unit complex is one of the largest communities in the area. It offers a studio, one, and a two-bedroom unit starting at just $200,000. It offers a variety of amenities including a swimming pool, game room, private peer, and fitness room. It's one of the more affordable options located right on the beach. Read More…
This twin condominium building, Chalets on White Sands and Château on White Sands are located north of the main part of town and offers exclusive beachfront condo units in large layouts of up to 3000 ft.². Residents enjoy a heated pool, fitness center, and pets are allowed. These are some of the largest units on Clearwater Beach. Residents are just minutes from shops and restaurants and Pier 60 is just a mile south off of Mandalay Avenue. Read More…
Avalon Beach Club | $1 Million+ | Built in 2021 | Beachfront
The Avalon Beach Club is a beachfront luxury condominium buildings with beautiful panoramic views of the Gulf Coast. There are a total of 34 luxury residences with one, two, and three-bedroom layouts as well as a few penthouse suites. Residents have a variety of amenities, and beautiful homes starting at about $1 million. Read on below the listings to learn more about the Avalon Club and condos for sale. Read more...
Pura Vida Condos | $1 Million+ | Built in 2016 | Beachfront
This is one of the newer condominium buildings on North Clearwater Beach and features 22 units with three-bedroom designs and layouts from 2000 ft.² to 3000 ft.². Most of these units feature amazing views of the beach and the Gulf of Mexico with floor-to-ceiling hurricane-proof windows, beautiful balconies, and lots of amenities such as an oversized swimming pool with waterfall, state-of-the-art fitness center, and spacious clubroom. Read More…
Belle Harbor | $500,000 - $1 Million+ | Built in 2005 | Luxury
The beautiful Mediterranean design of Belle Harbor was constructed in 2004 and 2005. This luxury waterfront condominium offers access to nightlife, entertainment, restaurants, and is considered one of the most luxurious Clearwater Beach condominiums. Units range from two or three bedrooms and there's a total of 209 units on 14 floors and a combined for building complex. Read More…
Brightwater Point | $500,000 - $1 Million+ | Built in 2006 | Harbor View
Away from the hustle and bustle of downtown is the Brightwater Point condominiums. Built in 2006, this five-floor and just 20 unit building offers a Harbor view location with three-bedroom units from 1800 ft.² to 2100 ft.² and four-bedroom units up to 3600 ft.². Residents enjoy a dock, boat slips, swimming pool, and rooftop terrace. Read More…
Clearwater Point | $200,000 - $450,000 | Built between 1970-1980 | Harbor View
This Clearwater beach icon features eight buildings of nine floors with a total of 476 units at 800 Gulf View Blvd. Homeowner association dues are of approximately $500 per month and residents enjoy the fantastic beachfront location, spacious pool deck, private beach, heated pool, and minutes to shops, restaurants, and entertainment. Read More…
Continental Towers| $300,000 - $750,000 | Built 1970 | Clearwater Pass
Located at 675 Gulf View Blvd., the Continental Towers was constructed in 1970 and features one building with 12 floors and 83 units. It has lower homeowner association dues, a heated waterfront pool, fitness center, and spacious designs of up to 1400 ft.². Residents enjoy the casual and fun lifestyle of Clearwater Beach as well as the sandy white shores of the Gulf of Mexico. Read More…
Harborview Grande | $500,000 - $700,000 | Built 2006 | Harbor View
Harborview Grande is one of Clearwater Beach's newest communities built in 2006 and features three bedroom and two bath units with up to 1800 ft.² of living space. Residents are required to pay dues of about $500 per month, which covers common area maintenance and amenities such as a heated swimming pool and spa. Read More…
440 West Condos | $300,000 - $450,000 | Built 1975 | Gulf & Harbor View
This condominium complex features to buildings of 17 floors each and a total of 236 units. It offers affordable homeowner association fees for common area maintenance, building maintenance, and amenities such as a fitness center, waterfront pool, sauna, and shuffleboard. Many of these condos have seen multiple upgrades and updates over the years so higher-priced homes are likely to have more updated materials and finishes. Read More…
JW Marriott Residences | $500,000 - $1 Million+ | Built 2019 | Clearwater Pass
This is one of the newest condominium complexes on Clearwater Beach featuring beautiful views of the Gulf of Mexico and features its own private beach. This is a resort-style condominium community with a swimming pool, fitness center, and multiple amenities. Also, it's one of the few condominium complexes that allow small pets. Units range from one-bedroom layouts of around 800 sqft.² up to three-bedroom and two bath floor plans of 1400 ft.² Read More…
For more information on any of the Clearwater Beach condos for sale, browse available listings on my website or contact me at any time to schedule a showing. I'd love to help you find the perfect waterfront, beachfront, or Clearwater Beach condo that fits your lifestyle and your budget.
Living in Clearwater Beach
So what is it actually like to live on Clearwater Beach? Residents are just seven minutes or less than 3 miles from downtown Clearwater, along the shores of Clearwater Harbor. It's about 40 minutes or 30 miles west of Tampa and about 40 minutes northwest of St. Petersburg. It's nestled between Sand Key and the Caladesi Island State Park. Something interesting to note is that just because it's a beach town doesn't mean that it lacks the cozy traits of a small-town community or affordable homes. For the last two years, Clearwater Beach has ranked #1 as one of the best beaches in the country but it has much more offer than simply the sugary sandy beaches and of course, its namesake Clearwater.
While the beach is definitely its most prominent feature, it does have its own small-town charm. The average age of residents is about their mid-40s and homeowners are expected to pay about 28% less on average than other areas in the country for the cost-of-living. The average home is about $250,000 and the rent is about $800 a month. Most households average about $50,000 in annual income. One of the best perks is that there is no state tax on personal income in Florida.
The city of Clearwater is responsible for water and gas to Clearwater Beach but if you're renting a condo, these fees are typically built into the HOA fees. Some buildings may even include this in the association fees even if you buy the home. For electricity, your ZIP Code will determine which electricity company but it's primarily either Duke Energy or Tampa Electric Company. Clearwater uses Spectrum or Frontier Communications. Some locals may also choose WOW! Internet as an alternative to the two major companies.
Clearwater Beach Weather
One of the most common questions I get about the weather is hurricanes. Of course, Clearwater has an extremely sunny climate being in Florida and our average high temperatures are between 70° and 90° and lows between 50° and 75°. But, Florida is also known as the "Lightning Capital of the US" and our rainy season is no joke. We often have tropical storms and even hurricanes that can bring those torrential downpours so it's important to be prepared. But, as most residents say, it's definitely a small price to pay for the beautiful weather year-round.
Things to Do in Clearwater Beach
Although small, there's never a lack of fun things to do and see in Clearwater Beach. Obviously, known for the Clearwater of the Gulf of Mexico, residents have the option of paddleboarding, kayaking, boating, fishing, waterskiing, or simply enjoying the sugary, white sandy beaches of Florida. But, if you're looking to do more commercial activities, here are some of the best things to do in Clearwater Beach.
Private Pirate Ship Escape Room – Escape rooms are all the rage right now and the Private Pirate Ship is no exception. With affordable escape room adventures, participants can experience a larger-than-life pirate scenario based on real-life events with a unique twist. There are multiple rooms, state-of-the-art sound, and light effects, and especially made a shipwreck just for the occasion. Make sure you beat the clock on this unique escape room. It's a perfect adventure for families, girls night out, bachelor parties, or fun couple's events.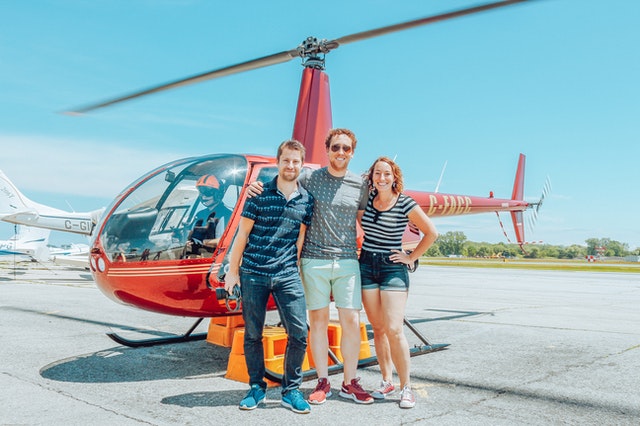 Helicopter tours – Get a birds-eye view of Clearwater Beach, Sand Key, and Belleair Country Club high above the Peninsula. This is a great way to escape the crowds and gain a unique perspective on this popular vacation destination.
Cruises – While it's still on the water, Clearwater Beach has a plethora of sunset and dinner cruise available options. From daytime pirate cruises to sunset dinner cruises, exploration and dolphin sightseeing tours, there is no limit to the type of cruise, price, and destination in Clearwater Beach.
Clearwater Beach Dining
There are over 20 dining options on Clearwater Beach alone, most of them right around the Clearwater Memorial Causeway towards the southern end of the beach. Poke Havana is one of the best places for a unique Poke bowl filled with fresh fish, edamame, seaweed salad, and sushi rice. It's definitely worth a stop at least once a week.
Frenchy's Rockaway Grill offers an open-air beachfront atmosphere with locally caught grilled fish and live music daily.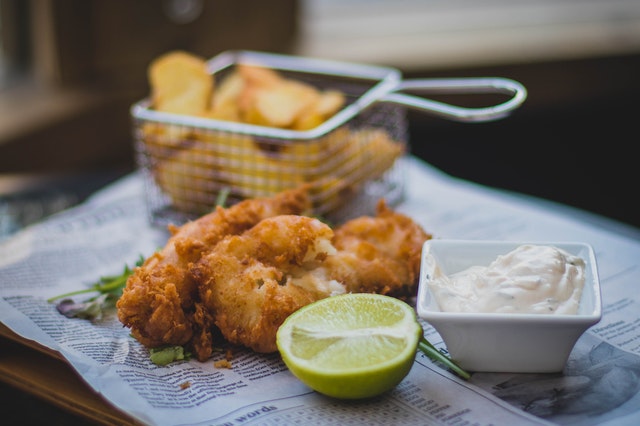 Sea Guini is an Italian-inspired restaurant located at the Chic Opal Sands Resort featuring gorgeous water views and delicious Italian fare with a unique seafood twist.
Clear Sky Café is located at 490 Mandalay Ave. and is a no-frills café offering a seafood forward menu and live music on the weekends.
Ryan's Island Café is the perfect spot for a weekend American breakfast and affordable lunch plates. They also have some fantastic local craft beer.
Palm Pavilion Beachside Grill & Bar is one of the top-rated restaurants in Clearwater Beach with hang-out dishes, great appetizers, picnic tables, and beautiful water views.
Bait House is a fun dockside fish shack and tackle shop perfect for grabbing a couple of sandwiches and heading out on the water for the day.
Salty's Island Bar & Grille offers frozen cocktails with those little umbrellas we love, classic seafood dishes, and a gorgeous beachfront deck.
This is just a small sampling of the fantastic restaurants on Clearwater Beach, all of which receive practically perfect scores so you almost can't go wrong with where you choose to eat. But one thing is for certain, you'll find our local seafood on just about every menu.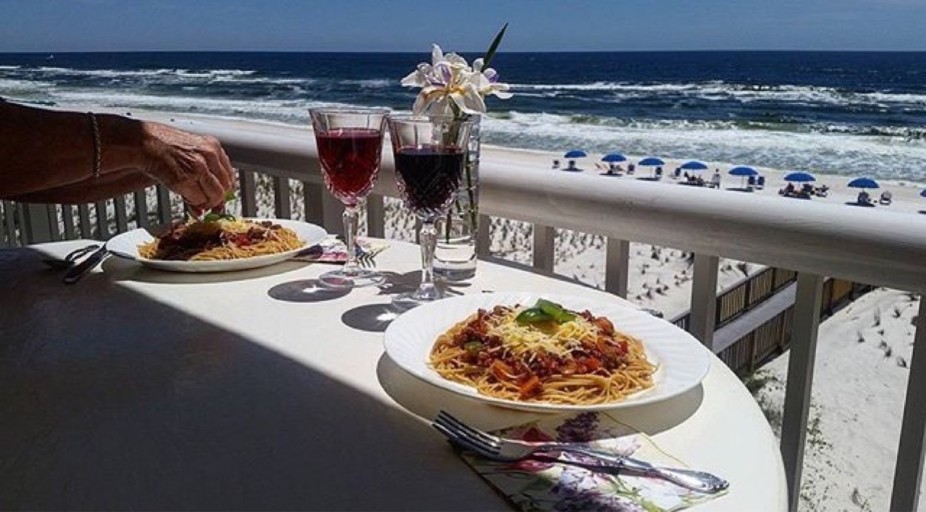 Clearwater Beach Parks and Rec
The Clearwater Florida Parks and Recreation department is an extensive collection of local and state parks up and down Clearwater Beach. From athletic facilities to recreational centers, sports, and leagues to parks and trails, there is activities for every age group and athletic ability.
Residents and visitors can enjoy the Joe DiMaggio Sports Complex with the soccer club, baseball fields, soccer fields, and several leagues for folks of all ages. The Henry L McMullen Tennis Complex offers adult and junior clinics, private tennis lessons, and an extensive facility.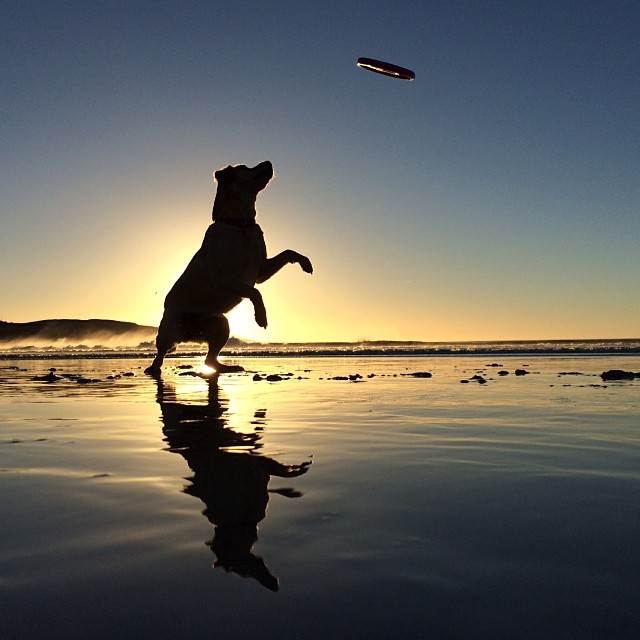 There are multiple trails, hiking options, and parks to choose from such as the Enterprise Dog Park, Pier 60 Park, Forest Run Park, Crest Lake Park, Del Oro Park, Kapok Park, Cliff Stevens Park, Bay Park Sand Key, Glen Oaks Park, and Lake Chautauqua Park. All offering something unique from playgrounds to off-leash dog areas, lake enjoyment, picnic facilities, and lots of hiking and jogging trails.
Of course, being on the beach means we can enjoy the Clearwater Marina, sailing center, and boat launch. Whether you're renting a boat or chartering a fishing ship, there are plenty of things to do in the water and at the marina at Clearwater Beach.
Nearby
While there's plenty to keep you entertained and occupied right on Clearwater Beach, the town of Clearwater and booming cities of St. Petersburg and Tampa are no more than about an hour away at most.
Grab the Tampa Bay CityPASS and pretend to be a tourist in your own city. This is a great way to get to know the Tampa Bay area and explore places you might not otherwise know about. Many cities have adopted this type of adventure and it definitely has become popular. You can experience all of Tampa's must-see tourist attractions such as the Florida Aquarium, Zoo Tampa, Chihuly Collection at Morean Arts Center the CityPASS or at the Museum of Science and Industry. Hitch a ride on the Tropics Boat Tours or just spend the day be in a foodie in your own town. It is valid for nine consecutive days from the first date of use and is a must-do for anyone new to the Tampa Bay area.
Even if you want to stay close to home, the St. Pete Pier and Clearwater Marine Aquarium are perfect for anyone but there are some specific family-friendly things to do and see as well. Take a day and spend it at the Fort De Soto Park with playgrounds and beach camping sites. Explore the untouched shores of Honeymoon and Caladesi islands or board the pirate crew ship at John's Pass for a unique exploration on the high seas, Matey.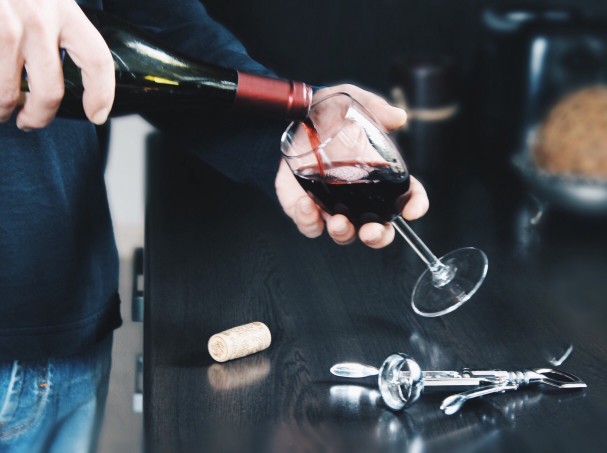 The Great Explorations Children's Museum in St. Petersburg offers a unique educational outing and lots of hands-on fun. Taken a show at one of the many theaters or performing arts centers or grab your bikes and head out on the Pinellas Trail, a paved trail perfect for biking, skating, or getting in some exercise.
For a little grown-up fun, you'll have to visit Murielle Winery for free tastings and delicious wines or Aspirations Winery, both in Clearwater. Need something a little less pretentious? Check out the Big Storm Brewing Company rated one of the best microbrew companies in the area and combine that with their local food truck, and you have a fantastic weekend dining experience. Of course, this is not to be outdone by Clearwater Brewing Company, Southern Lights Brewing Company, and Sea Dog Brewing, all located in Clearwater. Take your pick and you decide which is the best in Clearwater.
And remember, your less than an hour from Tampa with all of the big city adventures, shopping, attractions, and Florida events. There's never a lack of things to do and see around Clearwater Beach Florida.
Contact a Clearwater Beach Condo Agent