What to Know About Buying a New Construction Home
Posted by John Kinnunen on Saturday, January 8, 2022 at 10:28 AM
By John Kinnunen / January 8, 2022
Comment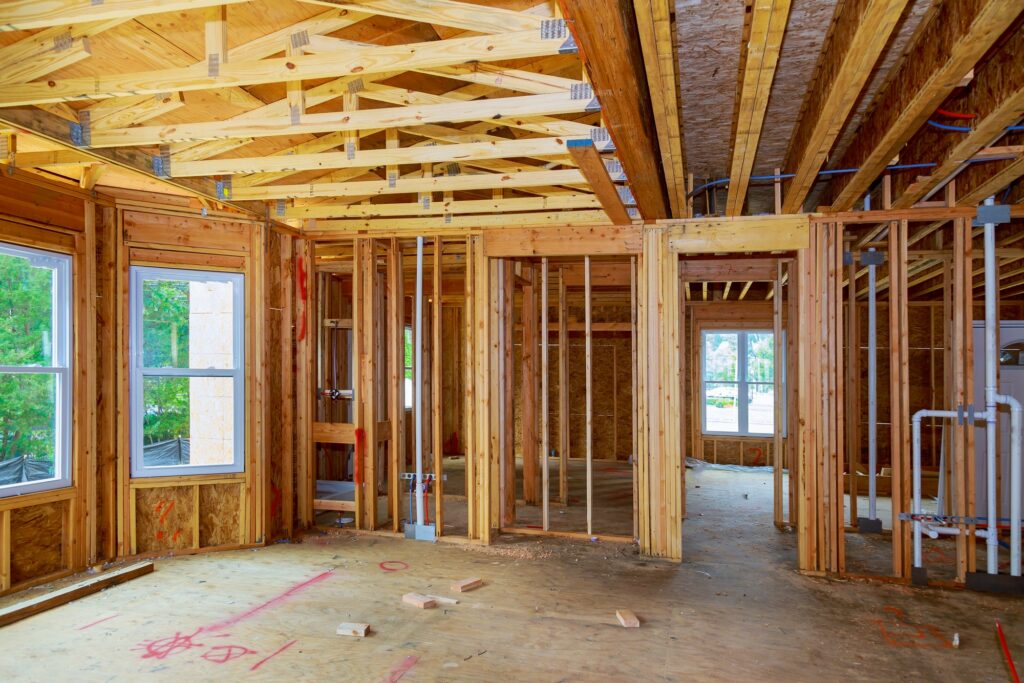 With the nationwide housing shortage, many people are considering buying a new construction home.
If you are deciding between a new construction home and an existing home, keep reading to learn more about the new construction home process and decide if it's right for you.
Types of New Construction Homes
Not all new construction homes are the same. There are basically three categories to choose from when buying a new construction home:
Tract Homes
Tract homes are part of a new development where builders by a tract of land and quickly construct many homes with similar floorpans and styles.
Sometimes called "cookie cutter homes," a tract home will look almost the same as your neighbors' houses, but the benefit of a great price on a new house is often worth it. Builders are able to buy materials in bulk, hire an architect once and use the plans on many houses, and use the same contractors for the development to use their time most efficiently. All these practices mean a more cost effective building process, and the savings is passed down to you as the buyer.
Spec Homes
Spec homes are brand new builds that are move-in ready. You won't be offered the same customization options as you would if you signed on the design and purchase a home with the builder, but you also won't have to wait.
When buying a new construction home, one of the potential downsides is having to wait for the home to be built, including potential delays due to supply chain issues, weather, or other complications. Buying a spec home allows you to skip over those potential issues and move in right away.
Custom and Semi-Custom Homes
A custom or semi-custom home allows you to customize floor plan, finishes, and other details in the building process. When buying a new construction home, a custom build will come with the longest timeline, but also the most personalization.
Some builders allow more customization than others, so work with your real estate agent to find a builder that offers what you want. If you purchase land and hire a builder and architect yourself, every detail will be up to you.
Working with a home builder in a new development usually means choosing from their floor plans, finishes, appliances, and other details. In many cases, a semi custom home like this will still allow you to get everything you want in your home.
Choosing a Builder
Depending on where you want to live, you may have many options when considering a new construction home builder. To choose a builder, work through this checklist:
Who does your realtor recommend? Who have they worked with in the past, and how was the experience?
Read online reviews of the builder
Walk through as many model homes as possible
Make notes as you talk to salespeople from each builder to compare and contrast
Do I Need a Realtor to Buy A New Construction Home?
While you technically do not need to have a real estate agent on your team to buy a new construction home, we highly recommend it.
A realtor will be able to help you work through the paperwork and make sure all of the fine print of the contract is working in your best interest. Having an expert on your side is worth it when you make one of the biggest financial decisions in your life.
Timeline
When you consider buying a new construction home, you are probably wondering how long it will take. The timeline will vary greatly depending on these factors:
What type of new construction home you buy: tract homes, spec homes, and custom homes all have different timelines
Supply chain delays
Weather delays
Financing delays
Be prepared to think of your closing date as an estimate. Your builder will likely emphasize this repeatedly, as many factors are out of their control. Make sure to do your part to avoid delays by responding to requests for paperwork from your lender and builder promptly.
Financing
In some cases, buying a new construction home means a slightly different financing situation. If you buy a move-in ready spec home, your mortgage process will be more or less like any other mortgage process.
However, if you are building a semi-custom home, or entering a contract to purchase a tract home some time in the future when it is completed, your mortgage process may be different.
Your builder will likely require some money down to secure the property. This is usually put toward closing costs at the end, and is refundable in some cases.
You will also need to qualify for your mortgage when you enter contract, and then be able to qualify again for the same mortgage when you get closer to construction being completed. This means the potential for interest rates to change over the building timeline, so keep that in mind as you plan for your budget. Some lenders will offer a rate lock for an extended period of time, so be sure to ask your lender what they offer.
If you are building a custom home outside of a development, your financing will likely be very different from a typical mortgage process. Take your time and shop around as you select your lender because your lender is one of the most significant factors when buying a new construction home.
Buying a new construction home can be a great way to get exactly what you want in a home! Contact us today to see how we can help.