Live Your Dream in Clearwater Beach
Posted by John Kinnunen on Friday, June 24, 2022 at 2:45 PM
By John Kinnunen / June 24, 2022
Comment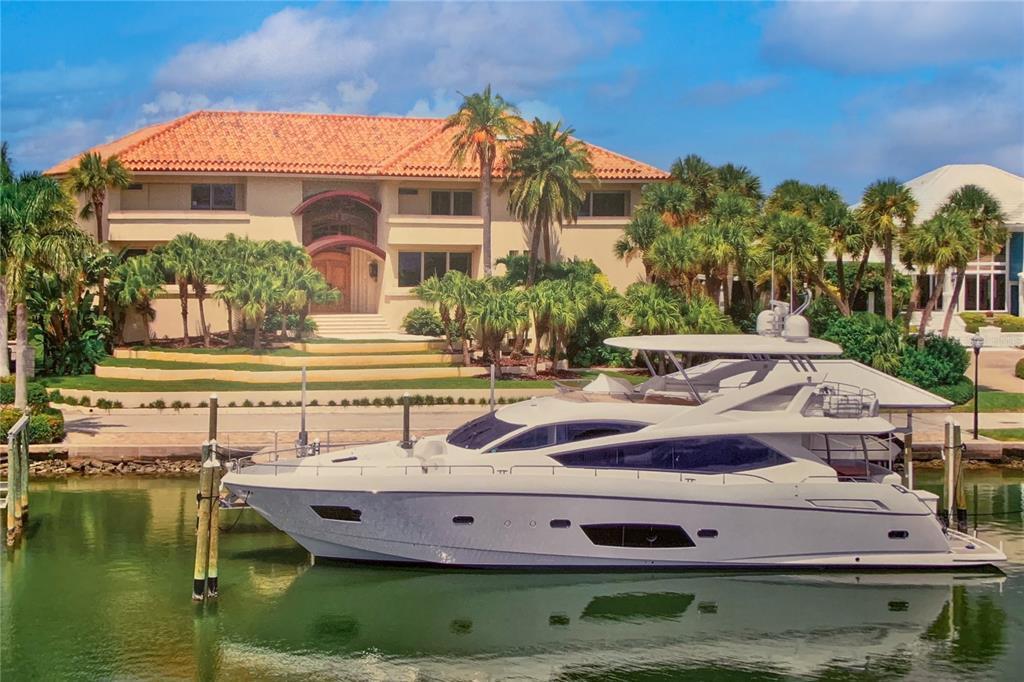 For what may be just a few days, 1170 Mandalay Point in Clearwater Beach, Florida is on the market. Located on a slender stretch of beach on Clearwater Beach Island, Bahia-Mar Estate is a timeless waterfront masterpiece that has everything you need to live your dream lifestyle among abundant sunshine and sparkling water.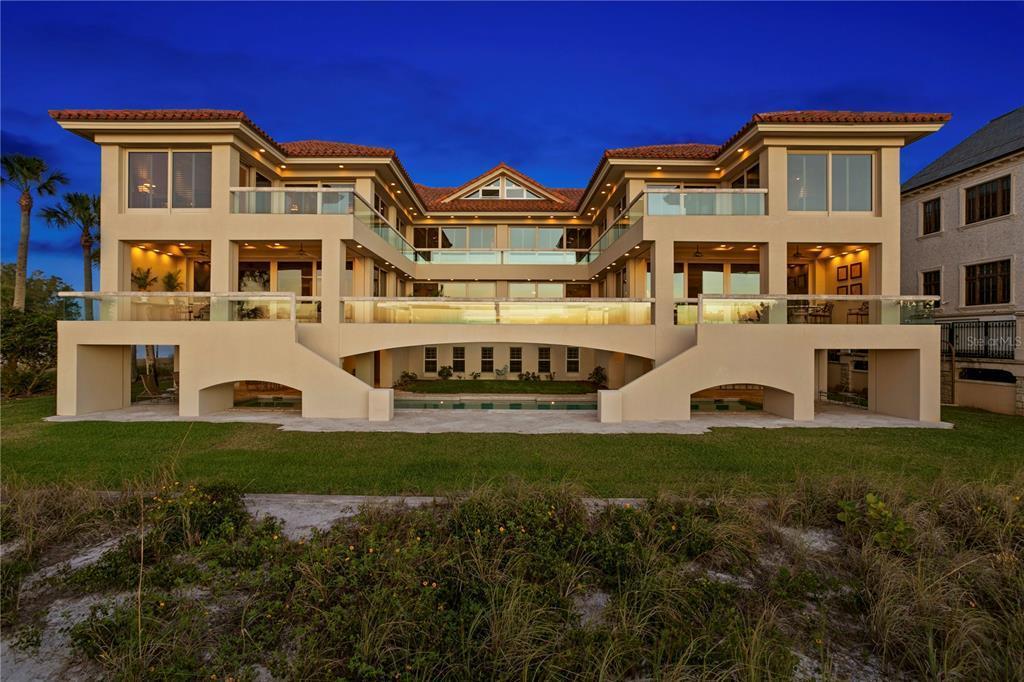 Abundant Space and Sparkling Views
With over 18,700 square feet, Bahia-Mar welcomes you into luxurious and spacious comfort, with room for entertaining and a long overnight guest list without sacrificing any privacy. The estate features 7 bedrooms with ensures, and 2 half baths. The dining room can comfortably accommodate up to 18 guests and the elegant walk-in bar with sitting area, poolside wet bar, elevator, and wheelchair accessibility all make this the perfect state for hosting guests.
From every room, enjoy sweeping coastal views from the privacy of your suite. The clear blue waters of the Gulf of Mexico or Clearwater Harbor can be seen from nearly every room. Imagine sitting back with a glass of wine to watch the full moon rise over the harbor from the comfort and privacy of your own sprawling waterfront estate.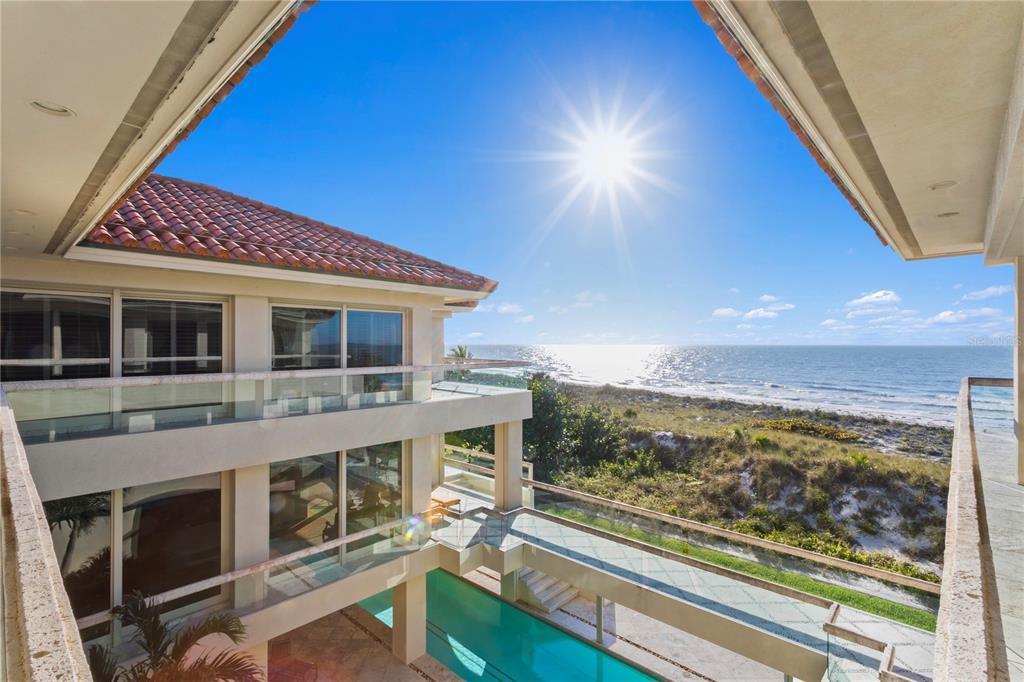 Unparalleled Design
Bahia-Mar Estate was impeccably designed by globally-renowned professionals. The architecture of the estate was designed by architects Rodrigo Trejos Facio of San Jose of Costa Rica, Octavio Pires of Sao Paulo, Brazil, and Peter Marich of Clearwater, Florida. The interior design lives up to the opulence and beauty of the architecture, perfectly curated by John Michael Telleria of Miami and Tui Pranich of Palm Beach. The design of Bahia-Mar is luxurious and eye catching, yet also timeless and understated. The artistry of the design team is unparalleled.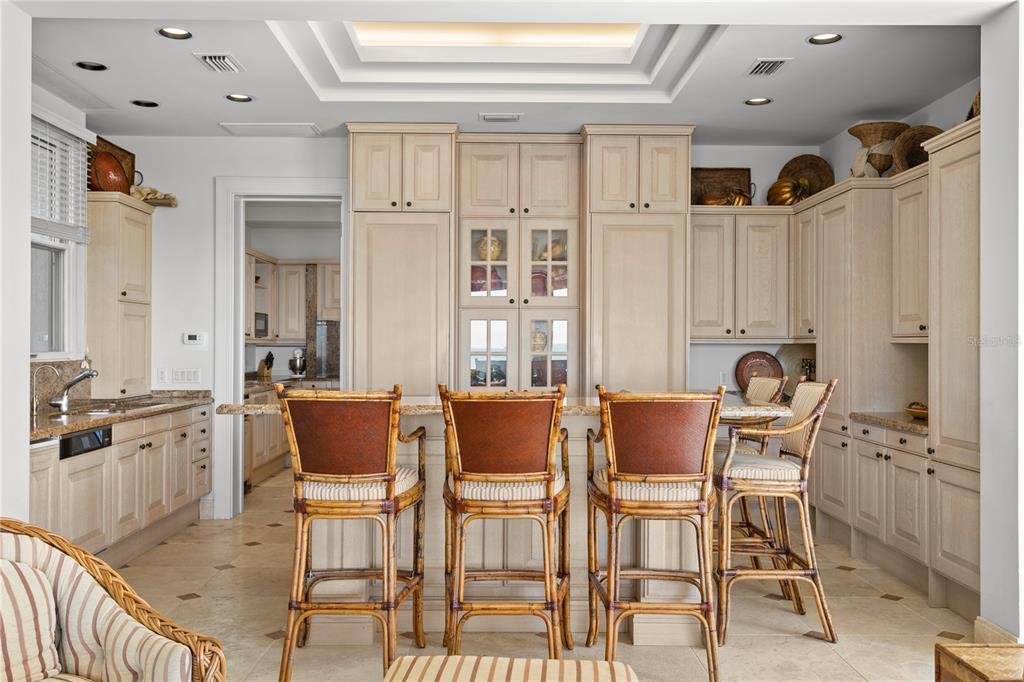 The home was designed with modern technology in mind, with a whole house smart home system to control indoor and outdoor lighting, window treatments, and a discreet, automated, built-in hurricane shutter system. The 5 car garage features a Tesla plug-in station.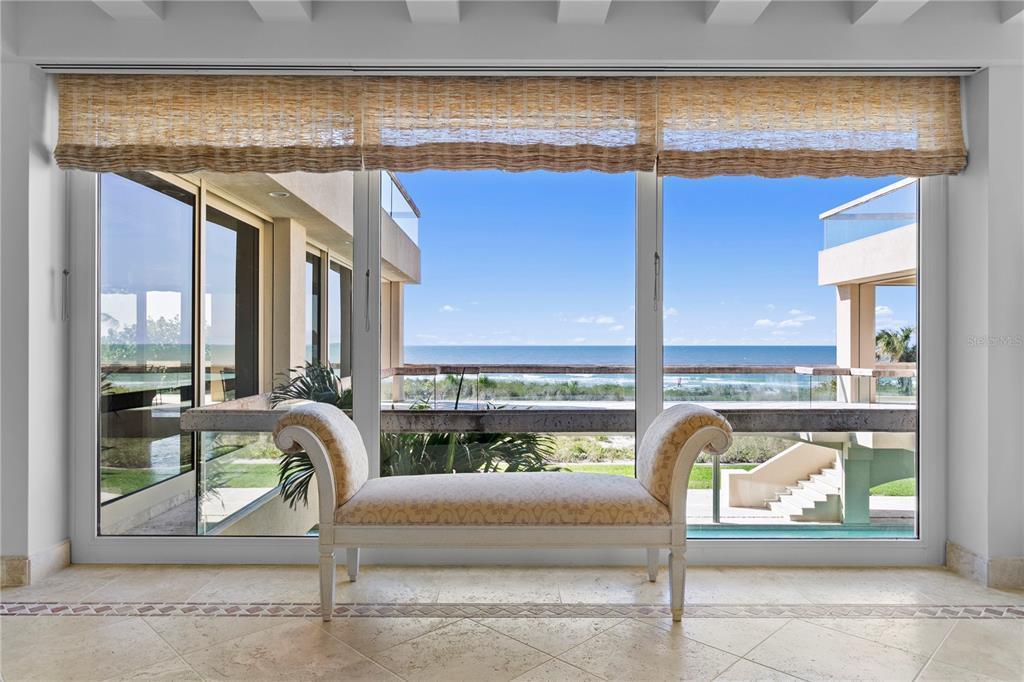 Waterfront Living at its Best
Living in Bahia-Mar is a dream for anyone who loves the water. Without leaving the property, enjoy a beautiful tiled and shaded 63 foot lap pool. Walk down your private boardwalk to the beach any time, with the atmosphere of a five start beachfront resort. The private dock can accommodate up to an 80 foot yacht, a Class 1 ski boat, or a fishing boat on a lift. The dock also features a preeminent watercraft docking system complete with 100-amp shore power and water capability.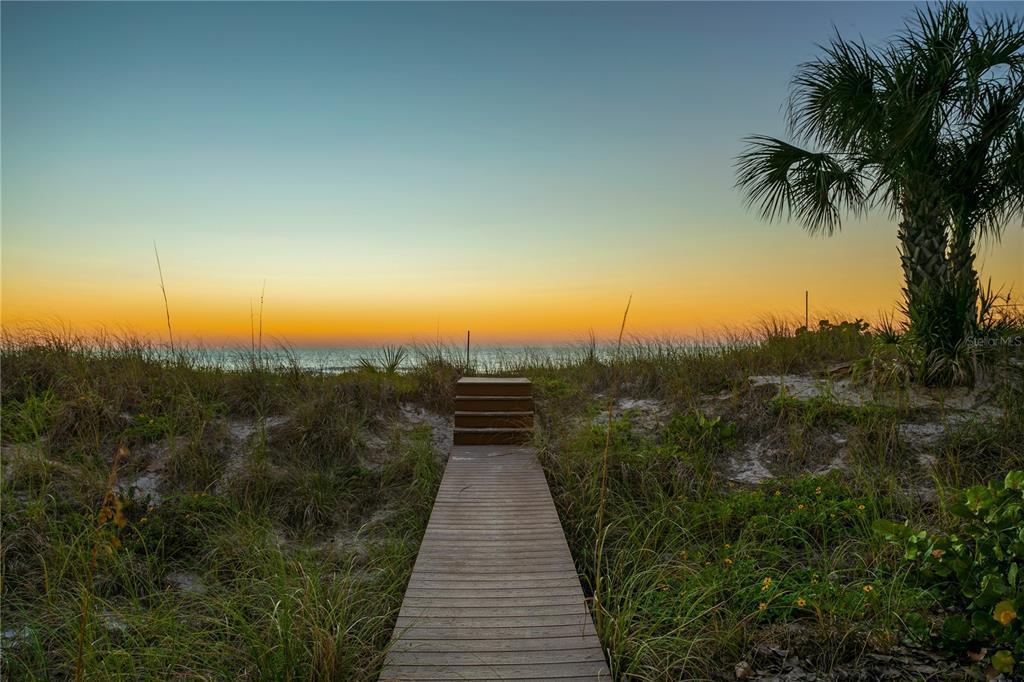 The Perfect Location
Bahia-Mar Estate is ideally located in Clearwater Beach, which has been called the #1 Beach in America by Today.com. It's considered the best for many reasons, including:
Immaculate beaches with superfine white sand
The sunsets are famous, ending each day with cotton candy skies
It is a pedestrian and family friendly beach
It is just 35 minutes to the Tampa International Airport
Whether you are interested in Bahia-Mar Estate as a primary residence or a vacation home, the location is perfection. Though you may not want to leave your gorgeous home, there are charming beachfront restaurants to try out just south as you head into town. To the north of Bahia-Mar Estates is Caladesi Island State Park, a gorgeous white sand island park with swimming, fishing, boating, and picnic areas. Being in such close proximity to Caladesi Island means an assurance of privacy and natural beauty for years to come, with no concern of unwanted development as your neighbor.
When you imagine your dream life, do you think of the sound of crashing waves? Having your yacht docked just outside? Living in enough space to host any friends, family, or colleagues without sacrificing an ounce of privacy? Bahia-Mar Estate ticks all these boxes and more as the beach estate everyone dreams of; don't miss your chance to make it yours.
To find out more about Bahia-Mar Estate or to see it in person, contact us anytime.