Is Sarasota a Good Place to Live?
Posted by John Kinnunen on Thursday, April 8, 2021 at 9:02 AM
By John Kinnunen / April 8, 2021
Comment
Is Sarasota a Good Place to Live?
The question is pretty relative, right? I mean, in Sarasota proper there are over 56,000 residents that think that Sarasota is a good place to live, but is it for everyone? Of course not! That's why there are plenty of places all over the world for people to live with different climates, infrastructure, taxes, and quality of life. However, if you're considering a move to Sarasota, you're probably wanting to know a little bit more about it and how it compares to neighboring cities and towns like St. Petersburg or Tampa.
With warm temperatures year-round, great beaches, and great cultural arts scene, Sarasota is definitely a good go-to place for retirees and families alike. There's even a handful of celebrities the call Sarasota home. It's an hour from Tampa and just two hours from Orlando, which attracts a lot of people to the area without having to live in the Mecca of the entertainment world.
Arizona has a good mix of paradise with some hints of reality according to real estate US news. "As the population grows, the area struggles to keep up with infrastructure" in general and traffic congestion can be more of a problem depending on where you're living. Those who live in the downtown area can see their share of construction cranes just about any day of the week but the neighboring community flourishes and so does the economy. In a US News scorecard report, Sarasota gets a 7.1 out of 10. His desirability comes in at eight, job market at 6.4, quality of life at 7.2, and net migration in 9.8. It's been considered #16 best places to live in the US, #2 best places to live in Florida,, #1 best place to retire, #for fastest-growing places, and #21 of the best places to live in the United States for quality of life.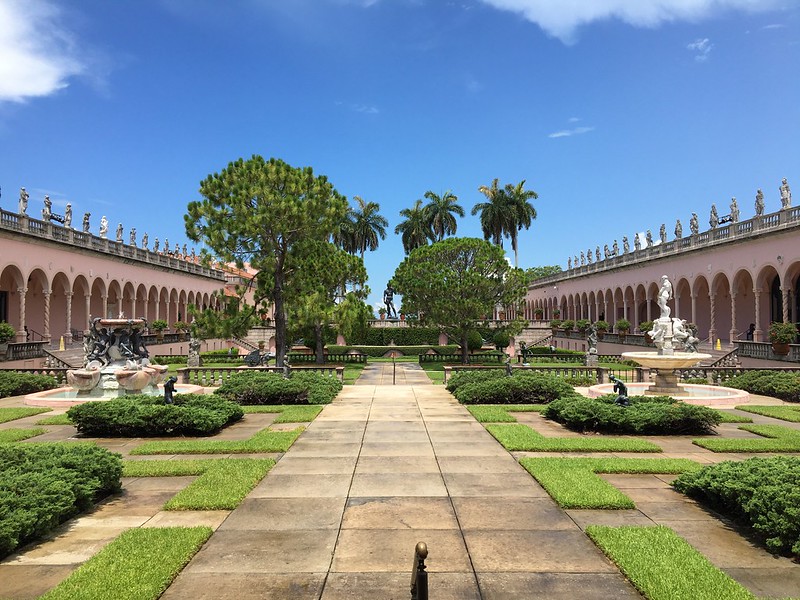 Is it expensive to live in Sarasota Florida?
Sarasota's housing expenses are 2% higher than the national average and utility prices are 6% higher than the national average but transportation like bus fare and gas prices are between 8% and 10% lower than the national average and grocery prices are slightly higher. 58% of residents in Sarasota in their own homes but there is a lower rent at about $1100 per month with a median home value of about $270,000. Both of these are pretty average for the nation, which is another reason Sarasota is a great place to live. You can find affordable homes anywhere from $100,000 up to over $1 million or more, plus, you're no more than 10 to 20 minutes to the beach for high-end properties, waterfront estates, and high-rise condos.
What should I know about Sarasota before moving there?
We've already touched on affordable living, which is why a lot of people moved to this area. There are multiple communities and cities surrounding Sarasota that have astronomical home prices but Sarasota remains one of the more affordable places to live but also has major shopping, restaurants, and services.
There's also a neighborhood for just about every lifestyle. Whether you're looking for a high-rise condominium, waterfront estate, view home, or a simple little rambler in a quieter neighborhood, you can find it in Sarasota. Popular neighborhoods such as Laurel Park, Harbor Acres perfect for retirement, and Glenn Oaks, offering lots of walking trails and golf options all feature something unique for every type of lifestyle.
The schools are also great. Of course, as with any major city, you're going to have some schools that do better than others but with a combined 86 public schools and private schools in Sarasota many of which rank in the top 20 for both Florida and the US, you can't go wrong with the Sarasota school. Many have higher average ACT and SAT scores, Pine View is ranked one of the best elementary schools in America, and there's a lot of value in diversity, academics, and athletics.
Did you know that Sarasota is popular for the Amish? That's right, while people are coming for the warm weather and fantastic shopping and restaurants, Pinecraft has been a popular haven for the Amish community since the 1920s. You'll find fishing, hiking trails, games, as well as fresh fruit and produce at the Pinecraft Farmers Market each weekend.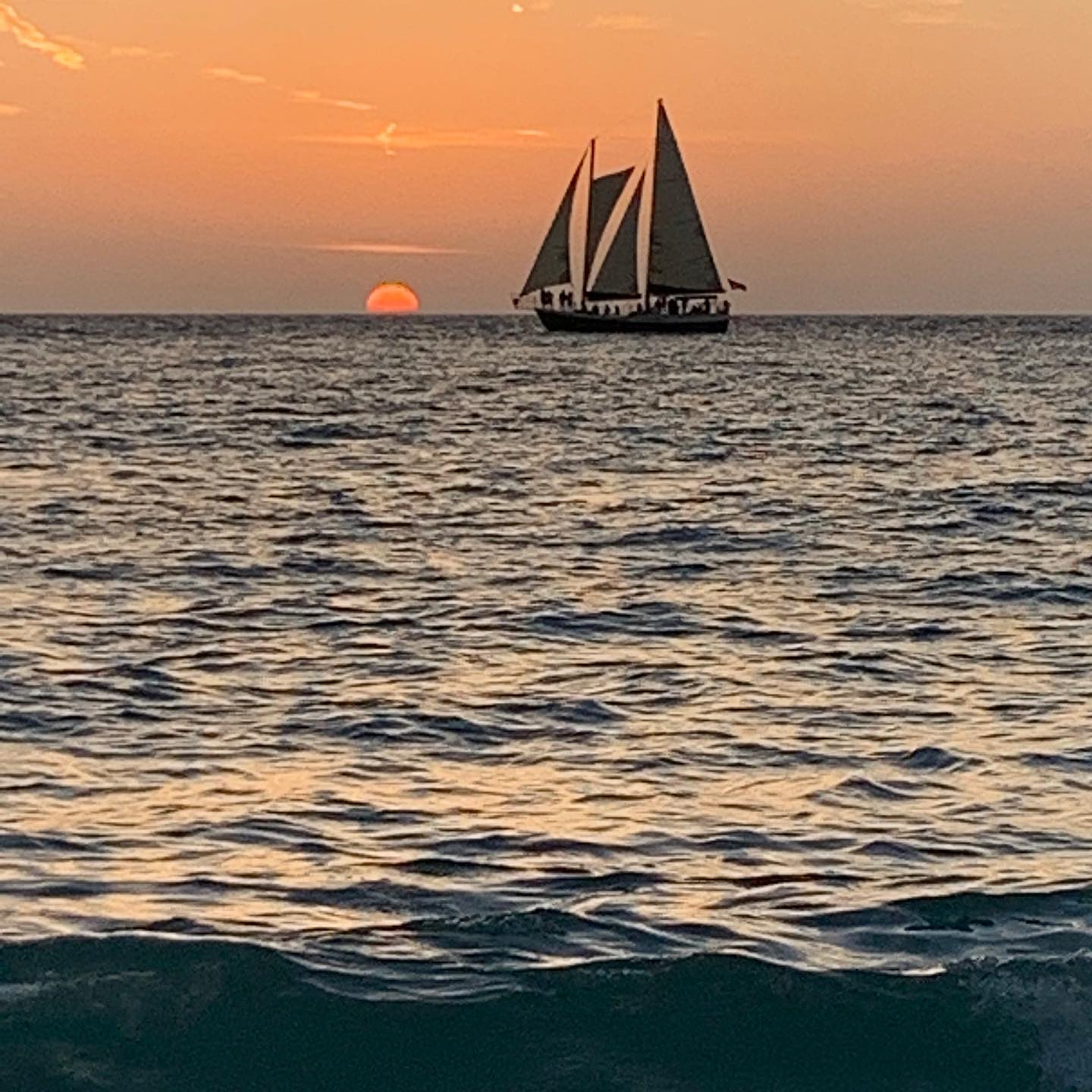 The beaches. I will have to say that probably the number one reason people love Sarasota is our beautiful beaches. The city is home to some of the finest white quartz sand and clearest waters in the Gulf of Mexico. From scuba diving to paddle boarding, boating and fishing, there are over 12 miles of shoreline with several barrier islands just off the coast of Sarasota perfect for beachcombing or just enjoying some sunshine.
The food is also phenomenal. There are dozens of fantastic restaurants throughout Sarasota from local seafood restaurants to high and fine dining, steak houses, sushi, Thai cuisine, taco trucks, and much more. As a foodie, you won't lack the variety of food and restaurants in Sarasota. Plus, with the bustling nightlife and bar scene, you can extend your adventure in the food industry well into the night.
But, Sarasota also has a high-end culture and art scene as well. Connoisseurs of every kind will discover that the art scene in Sarasota is vibrant and diverse. From the opera house to the ballet, contemporary dance, and repertory theaters, there is an event, festival, or theater production going on just about every weekend of the year.
"The thing I love about Sarasota the most is all the culture the city has. Sarasota is a very beautiful, artsy, safe, and thriving city. Their are so many new things that are being built in Sarasota which include the the bay front redevelopment project, the quay development which will bring many more exciting restaurants and shops to the area, the Selby botanical gardens redevelopment, the siesta key promenade, and the east district at the Utc mall which will bring even more entertainment options to the area. The best thing about Sarasota is all of the local beaches such as the #1 best beach in America siesta key. Lido key and longboat key are other world class beaches in the area. Another thing I love about Sarasota is that it is relatively close to major cities such as Tampa (1 hour away) and Orlando ( 2 hours and 20 minutes away). Even Disney is close, only about 1 hour and 45 minutes away. All in all, I believe Sarasota is the best city in Florida to live in." - Niche.com

Any Disadvantages to Living in Sarasota?
Okay okay, I get it, you're trying to sell me on Sarasota, right? But there's gotta be some drawbacks? You're right. If I'm going to be honest, there are some drawbacks to living in Sarasota. According to several residents, there's not much of a middle class. A lot of people drive high-end cars or worked low-end jobs. While that's not everyone, most people discover that it's where you live in Sarasota and what your lifestyle is. There's a lot of development, some people don't like the politics and the traffic can get a little out of hand, especially during the touristy season. Of course, it's also the heat. While some people love it, some people can't stand our hot, humid summers. But again, there are disadvantages to just about anywhere you're going to live in the country. The key is understanding is disadvantages and if this is really the place for you. There are surrounding communities and towns like St. Pete Beach, St. Petersburg, Clearwater, and beautiful barrier islands that offer a different lifestyle, quieter, more laid-back, or even more touristy depending on what it is you're looking for.
However, I can definitely say that living in Sarasota is one of the best things in the world. I love the community, I love the atmosphere, I love the weather, and it's got just about everything I could possibly want plus you're no more than a couple of hours to great visitor destinations like Orlando. If you're looking to live in Sarasota, start browsing all available properties below or simply contact my office at any time to schedule a showing. I'd love to show you more around the Sarasota real estate market to find out if this is the right place for you.