Is Clearwater Florida a Good Place to Live?
Posted by John Kinnunen on Wednesday, March 24, 2021 at 2:08 PM
By John Kinnunen / March 24, 2021
Comment

So, you're thinking you want to live in Clearwater Florida? There are probably a lot of questions you're having about moving to this area. If you're moving from out-of-state, you may not know anything about the Clearwater Florida area.
Maybe you've heard of it online or been doing a little bit of your own research but there's a lot to know about this area and just because I sell condominiums and homes in Clearwater Florida, doesn't mean that it's exactly the right place for you. If you're moving here from out-of-state or just across the state, here are some things to know about moving to Clearwater Florida.
With a population of about 115,000, Clearwater is considered one of the best places to live in Florida… But why? I'm sure that that's all relative. Do you love the sunshine? Beaches? Lots of entertainment? Fabulous restaurants? And simply the benefits of living in Florida? Maybe, but that might not be what you're looking for.
Of course, if anyone's moving to Florida, it's usually due to the weather. But, the Clearwater area has a lot of great benefits such as affordably priced homes, a strengthening economy, mild winters, and attractive downtown areas. But with that, also comes the hot and humid summers, tourists, and traffic. The average commute time is about 25 minutes, slightly less than the national average, but depending on where you go and the toll routes you go, commuting can be more expensive than in other parts of the country.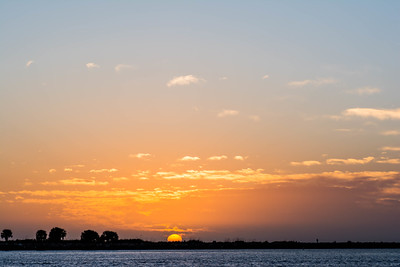 The basic cost of living is slightly lower than the US average at just 1.7%. The unemployment rate is 3.1%, lower than the US average and recent job growth in Clearwater is positive, increasing by about 2.3% each year.
But what if you don't have to worry about jobs? Clearwater Florida is considered one of the best places to retire. CBS News reported that Clearwater Florida was one of the 10 best places to retire what with the beautiful sundrenched beaches, resort-style towns, sailboats and marinas as well as a plethora of golf courses all close by. Of course, if you'd like to venture further, downtown Tampa and St. Petersburg with a wealth of museums and galleries, a performing arts scene, major-league baseball and lots of other activities are no more than about 20 miles away.
Browse:
Are there any disadvantages to living in Clearwater Florida?
It's a good idea to research as much positive about an area as possible but it also helps to know if there's any disadvantages to a particular area. As with just about any place along the Florida Panhandle, we have to deal with pest invasions. Our warm weather combined with higher humidity levels make it a favorable condition to love bugs, mosquitoes, and other warm-weather nasties, but again, it doesn't really matter where you go in the country, there is always a little wildlife that you have to be aware of.
Our weather can definitely be beautiful but it can turn on us as well. Living in Clearwater means that you'll need to prepare for hurricane season. This typically runs from June through November and while Florida can experience severe weather at any time, just like any other state along the eastern seaboard, Florida definitely gets some of the brunt of the wild tropical storms coming up from the Gulf of Mexico. However, compare this with the advantage of warm weather, and it pretty well balances itself out. Clearwater does, however, receive a lot of rain compared to other places in Florida typically because of the way the tradewinds and breezes flow in and out of our area. The majority of rainfall occurs between June and October as well, pretty much synonymous with hurricane season.
Best Neighborhoods in Clearwater
Choosing the "best" neighborhood is of course all subjective but there are some that have homes that sell faster than others, have more amenities, more affordably priced, or more high-end. The Mandalay subdivision is close to North Clearwater Beach and is a more luxurious single-story community full of elegant shops, restaurants, and hotels. The Carlouel Beach & Yacht Club and famous Pier 60 is all located in this area making shopping, dining, and entertainment very attractive to potential homebuyers or condominium buyers. This is also a great location to consider investing in Clearwater real estate as a lot of people consider renting in this part of the city because of those amenities.
The Bayside Subdivision is another beach property with modern designs and waterfront homes on the Intercoastal Waterway. It's a great place to consider owning a boat with three recreational activities, and access to the Gulf of Mexico. It has some awesome restaurants all close by as well.
Island Estates is one of the luxury communities between Clearwater Beach and downtown Clearwater. It has its own post office, shops, and restaurants and is home to the Clearwater Marine Aquarium and Honeymoon Island State Park. Nearly every home on Island Estates is waterfront and features a dock perfect for the boating enthusiast.
Greenbrier is a perfect spot for open spaces and nature preserves. It's comprised of single-family homes with beautiful landscaping, mature trees, and most homes are 2 to 3 bedrooms with a single-story design. It's one of the more affordable, single-family home subdivisions in Clearwater. It's also close to the Countryside Mall, and Pinellas Trail.
What is Clearwater Famous For?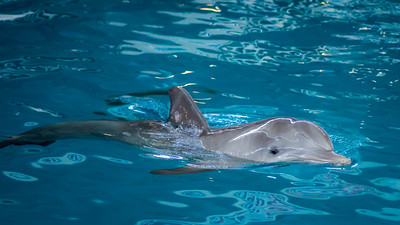 You might've heard that Clearwater is the global headquarters for the Church of Scientology. Nearly 10,000 Scientologists live in the Tampa Bay area with 22 facilities in downtown Clearwater. It's the largest property taxpayer in Clearwater with a church staff of over 1500. 8.2% of Clearwater's population are Scientologists
But that's not our only claim to fame. We are home to the Clearwater Marine Aquarium, one of the leading rescue, rehabilitation, and release programs in the state of Florida. We offer conservation and research, multiple marine and aquatic animal care, Manatee and whale research, expeditions, and multiple education and environmental programs.
THE BEACH - Need we say more? Okay, maybe we do. Clearwater is probably best known for having some of the best beaches in the world. And not just the beach but the SAND! "It feels like clouds around your feet. Clearwater Beach is the best when it comes to that and I have been all over the place from the Caribbean to South America" - Quora
There are so many great beaches around the area that you don't have to travel far to enjoy all that Clearwater Beaches have to offer!
But What Do Locals Have to Say?
"Central in the Tampa Bay Area. Easy access to the bigger city options in tampa or st Pete but you have access to the slower, suburban lifestyle with bigger yards, recreation, parks, great schools, and great access to any beach."
"Great city for all ages of life! Perfect location between St Pete and Tampa. Outdoor activities nearby, with family friendly neighborhoods."
"Positive community and family atmosphere. I love the beach aroma and the business it drives into the community"
"Clearwater is nice and close to everything here. It's generally clean and has more than enough to do, including the beaches locally." - Niche.com
So, you think you want to live in Clearwater Florida? If you have more questions on Clearwater, feel free to contact me below OR browse all the Clearwater Condo areas below the contact form.