How to Spend a Perfect Day in St. Pete Beach
Posted by John Kinnunen on Wednesday, April 7, 2021 at 12:03 PM
By John Kinnunen / April 7, 2021
Comment
Whether you are traveling to St. Pete Beach for a great day out, you live here, or you're exploring the area considering a move, this might give you a good outline and itinerary of some fun things to do on a perfect day in St. Pete Beach. While you can certainly spend a lot of money touring museums, visiting galleries, theaters, and of course, the area's most famous amusement parks, zoos, and marinas, not everything needs to cost an arm and a leg. While the perfect day is of course objective, there are some fun things not to miss when spending a day in St. Pete Beach. If you've got a day to spare, here are some great ways to spend it.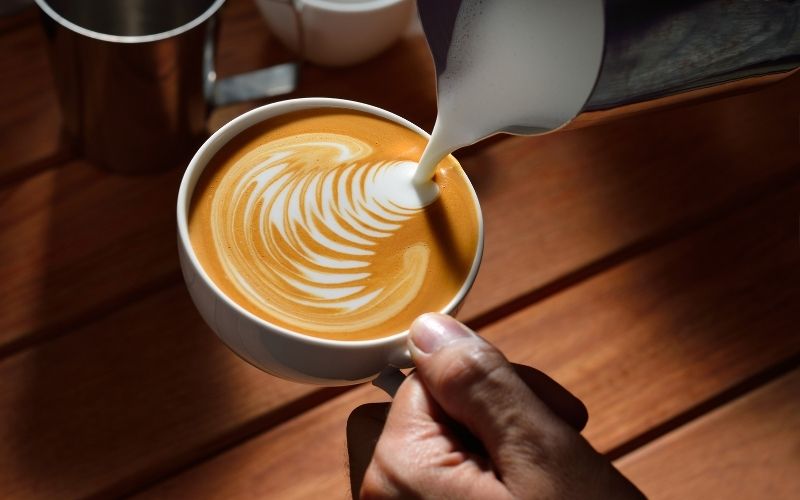 Start the morning off right. Coffee!
Even if you're not a coffee drinker, some seriously good Awake! Tea will do the trick and you can find some delicious morning offerings at several places along St. Pete Beach. There are actually about seven or eight different coffee shops and espresso stands throughout St. Pete Beach but some of our favorites are Café Soleil and La Casa Del Pane.
Café Soleil is a French bakery and deli located at 4695 Gulf Blvd. (hint: they also have one in Tierra Verde). They're open Monday through Sunday starting at 8:00 AM. They have the tried-and-true favorites like cappuccinos and mochas as well as delicious lemon fan croissants, raisin swirls, and the world-famous "cronut".
Le Casa Del Pane is located at 7110 Gulf Blvd. and on top of making delicious sandwiches, they make delicate omelets and fantastic breakfast sandwiches. Plus, their selection of pastries like chocolate croissants, strawberry and cream cheese croissants, blueberry and cinnamon muffins, and fabulous Italian cannolis can't be beat. Grab yourself a cup of their delicious coffee and head out for the day.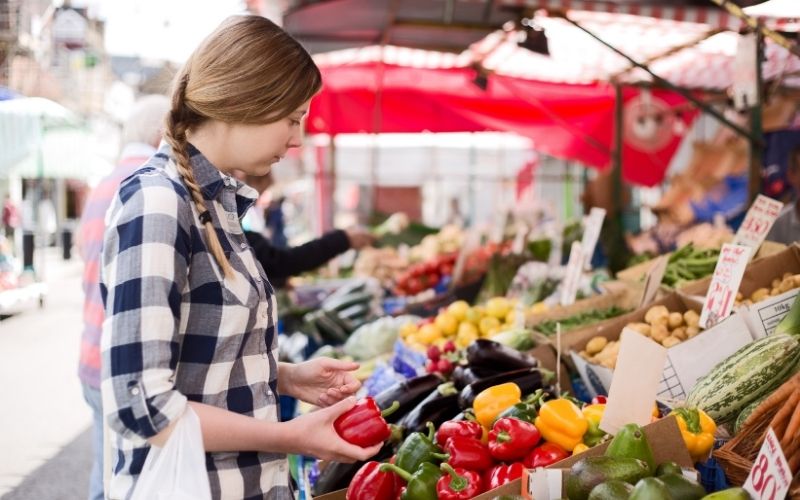 If it's a Saturday, St. Pete Beach is booming with vendors, artisans, food trucks, music, and more. Don't worry, there are other things to do if it's not a Saturday, but if you happen to head out on the weekend, you won't want to miss the town's weekly market. Grab some delicious waffles to go, one-of-a-kind shopping, grab your 2nd cup of coffee for the day, and maybe a few knickknacks as you browse local vendors.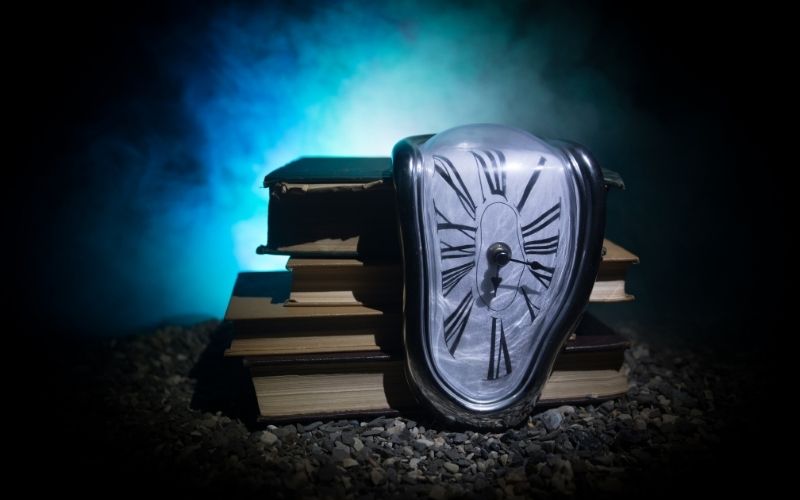 Even if you're not so much an art fan, the events and exhibits at the Dali Museum are one-of-a-kind. This isn't just walls and walls of art, even though you can definitely see that, but located at One Dali Boulevard, this museum is open daily from 10 AM until 6 PM Sunday through Wednesday until 9 PM Thursday through Saturday. They always have a unique exhibit going on with a lot of interactive events. And this is not your stuffy, average art museum; they have objects, sculptures, photographs, paintings, illustrations, and if you know anything about the artist Dali, you'll be tripping out on the unique and mindbending paintings and exhibits. Tickets are approximately $25 per person with discounts for youth and seniors.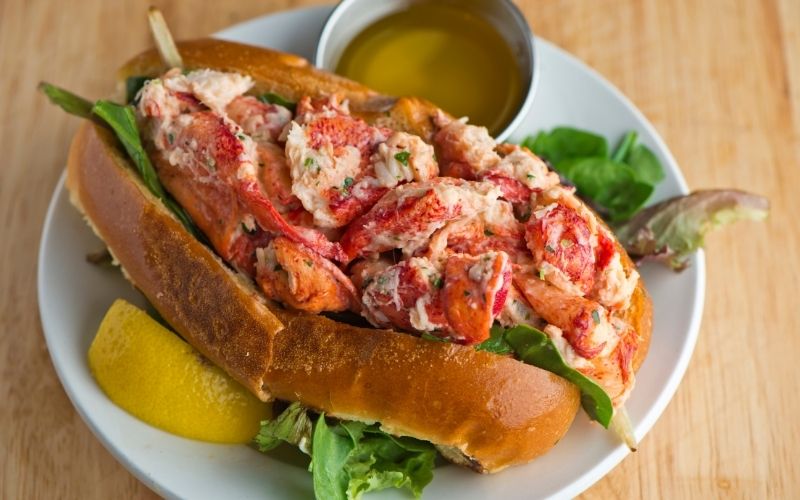 Breakfast or Lunch at Bamboo Bar, The Reef or Boulevard Tap House
If you didn't get your fill out one of the cafés for breakfast, consider having breakfast at The Reef Bar and Grill. Located just up the street at 14705 Gulf Blvd. in Madeira Beach, you can find some delicious homemade chicken and waffles, corn beef hash, country fried steak and eggs, and biscuits and gravy. They have a long list of creative eggs Benedict dishes as well so if you're an eggs Benedict connoisseur like I am, you'll have to head out to the Reef.
But, maybe it's closer to lunchtime. While the Reef has some great lunch menus, such as Bamboo Bar and Boulevard Tap House. Bamboo is located right on the water with fun and funky drinks in real hand-carved coconuts like fuzzy mango and captivating colada or just grab a basket of cheese fries and go to town. From fantastic grilled cheese sandwiches and tacos to fish and chips and lightly sweet coconut shrimp, it's one of our go-to lunch favorites.
But then again, you can't really miss the Boulevard Tap House. This fun St. Pete Beach restaurant located at 5905 Gulf Blvd. offers some of the best burgers on the island. You can always hang out on taco Tuesday for trivia every Tuesday night or grab a delicious tuna poke appetizer complete with the mojito, beef tenderloin sandwich, or one of their many, many delicious and juicy burgers.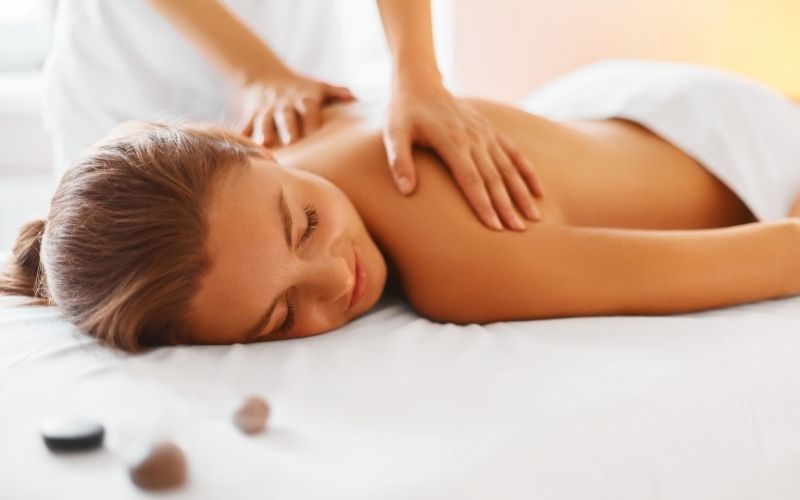 Relax and Unwind at Lemon Tree Spa
You don't have to be on vacation to enjoy a day at the spa. If you're looking to relax, let your delicious food from one of the amazing restaurants slowly digest, check-in and book an appointment at Lemon Tree Spa. Located at 7395 Gulf Blvd., Lemon Tree is open seven days a week with various hours depending on the service. Maybe it's just a pedicure, facial, relaxing massage or one of their amazing treatments such as the Keratin Lamination Treatment or the Bliss PAckage, for 60 minutes of relaxation massage, full body scrub, back mask, foot treatment, and warm stone massage.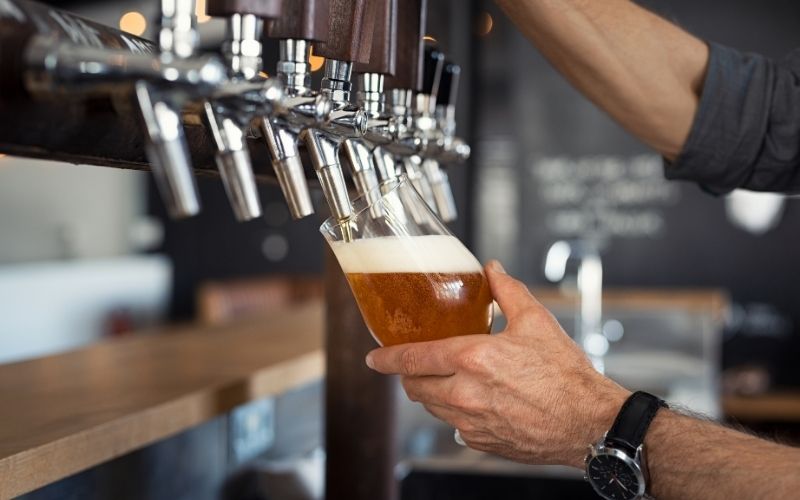 Time to Ramp Up Again with a Beer?
After you're completely limp as a wet noodle, why not ramp it back up by grabbing a beer at Mastery's Brewing Company. This fun and funky craft brewpub was morphed out of an old gas station and they even have their own The Kitchen food truck. Dogs are always welcome on their patio and beer garden, they have over 100 cigars in their humidor, and you can always check out their food truck for delicious taco Tuesdays, wings, and trivia night. You'll find them at 7701 Blind Pass Road. Some of our favorites are the Strawberries & Cream Sour, the Blonde Ale, their Coffee Porter, Irish Dry Stout, and unique hard seltzer in peach, orange, or cranberry.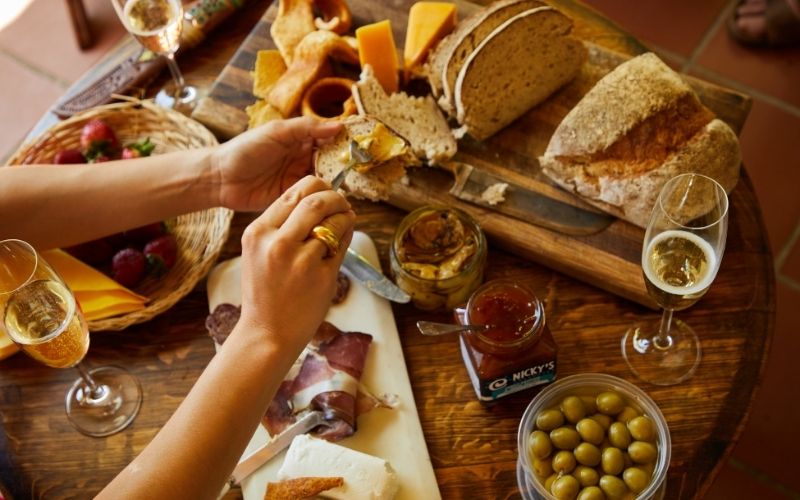 Time for Dinner?
When it's time for dinner, you can head out into any one of the many restaurants in St. Pete Beach. A couple of our favorites include Rum Fish Grill and Sola Bistro. Rum catfish Grill is has a few locations around Tampa Bay. Our favorite is at 6000 Gulf Blvd. they often have events and entertainment but our favorite is the delicious raw bar with unique oysters on the half shell, charcuterie boards, fresh snapper ceviche, and lots of little plates perfect for sharing. Of course, they have vegetarian items such as grilled cauliflower stakes, fresh seafood like seared scallops and crusted tuna, and even hand-cut filet mignon or ribeyes with whipped potatoes and Roquefort butter Mmmmmm!
Sola Bistro is another go-to date nightspot located at 6700 Gulf Blvd. They're open Monday through Saturday from 4 PM until 10 PM. Some of our favorites include Lain a la Moutarde (rabbit), cast-iron chicken, braised and brined pork belly, figs and chorizo, and delicious Italian favorites.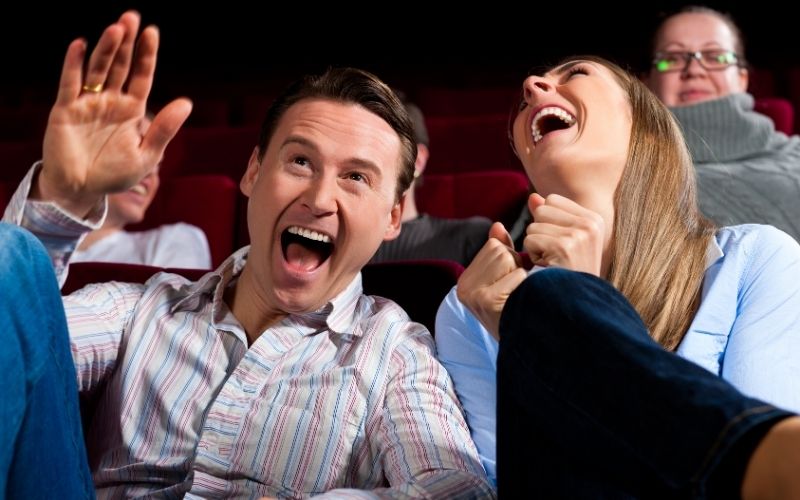 Ready for Some Entertainment?
Looking for some fantastic entertainment? You have to check out Coconuts Comedy Clubs. Open Wednesday through Saturday at 9:30 PM and open mic on Tuesdays at 8:30 PM located at 5501 Gulf Blvd. Often seen in the Tampa Bay comedy fest, Coconuts Comedy Club is known as "The Nuttiest Place in Town". This intimate showroom features just 100 seats and was the original improv for the Tampa Bay area. It's hosted Kevin James, Larry the Cable Guy, and Jon Stewart of the daily show. If you're looking to complete your evening with laughter, this is the place.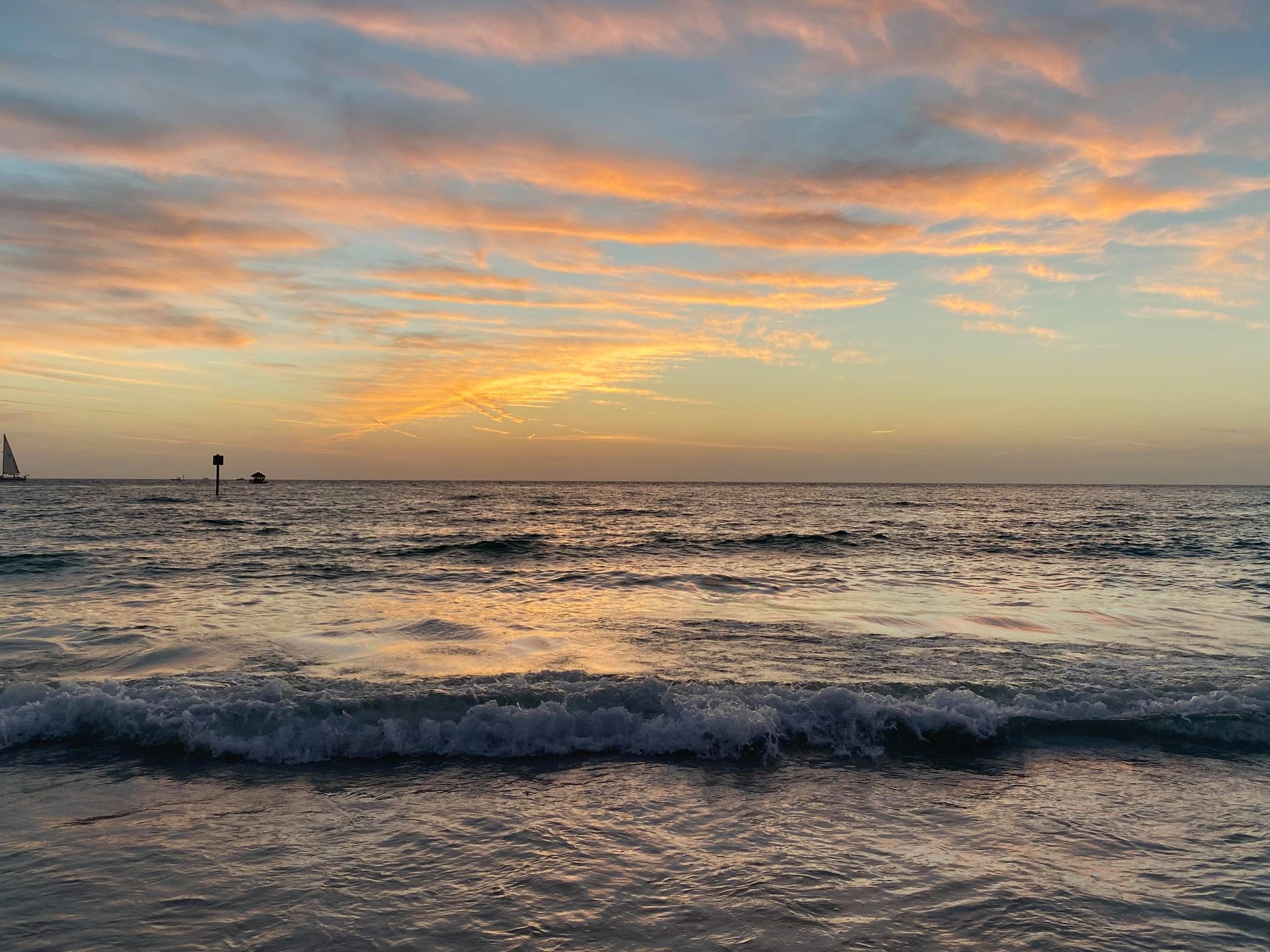 Did We Forget the Beach?
Heck no! But, you can always head to the beach. There is plenty of public beach access all up and down St. Pete Beach. With crystal clear water, sugary white sandy beaches, and a quieter beach month in a lot of places around Tampa Bay, you can always rent kayaks, surfboards, paddle boards, or simply pitch an umbrella, rollout your beach towel, and soak up the rays. This, of course, is completely free any time of the year. But, we're known for our beach so that's a given. If you're spending time in St. Pete Beach Florida, the beach is always a go-to spot. However, I hope that you have a chance to experience some of the other little hidden gems in St. Pete Beach. If you have other great spots that you'd like to share, we'd love to hear about it below.