Best Things to Bring for a Day on the Beach in Florida
Posted by John Kinnunen on Wednesday, July 7, 2021 at 1:29 PM
By John Kinnunen / July 7, 2021
Comment
A day at the beach! That whole connotation implies that you're going to relax, have fun, and take a day off. But, a day at the beach for one may be different than another. What is it you're looking to do on the beach? Are you bringing kids? Will this be a more adult-friendly experience? Lover's event? Obviously, a day on the beach will require different equipment depending on who you are and who you're going with. So let's break it down with some of the best things to bring to the Florida beaches.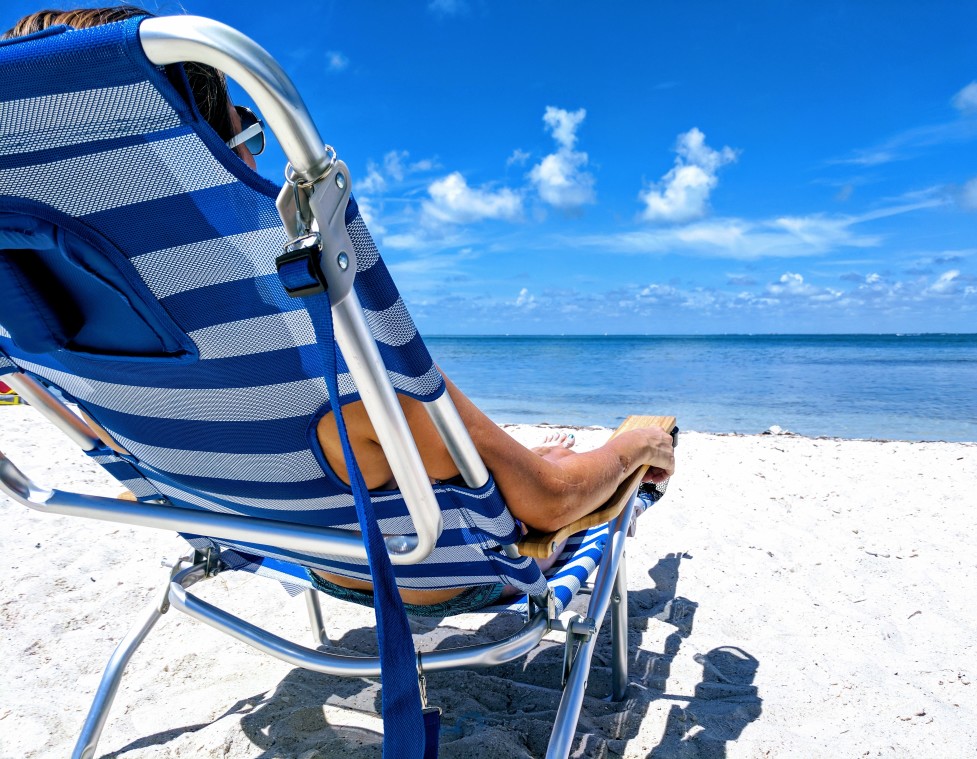 First, take a look at the beach that you are visiting. Have you been there before? Is this a place that you know well? Will there be concession stands? Will you need to bring your own equipment? How isolated is the beach?
All of these can factor into what you actually bring to the beach so the lists here may or may not be all-inclusive and you might be limited by a few things depending on what the beach already provides.
A day at the beach with kids
And… This can be quite a variety as well depending on the age of the kids.
Newborn to three years old
Umbrella
Kids water shoes and flip-flops
Kids bathing suits
Kids coverups
Dry clothes for the ride home
Sun Hats
Sunglasses
SPF 50+
Little Swimmers (Swim Diapers)
Diapers
Changing pad
Wipes
Kids lifejackets
Kids rash guards
Sunscreen lip balm
Toys¶
Snacks and drinks
Towels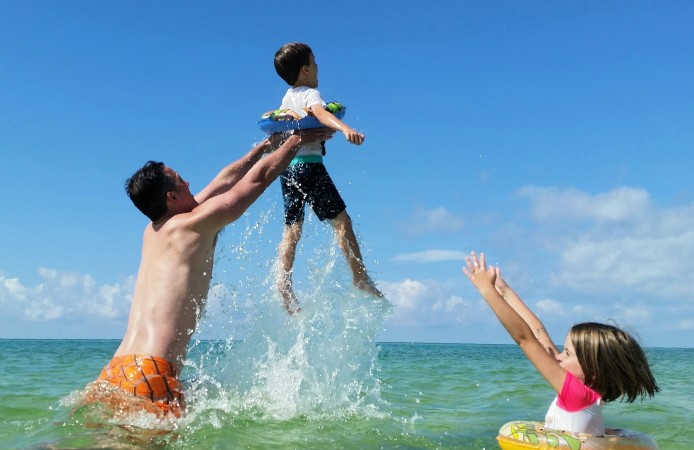 Three years old to 12 years old
Bring everything above except for items you probably won't need like diapers, swim diapers, and changing pads.
Wipes and cleaning wipes to wipe off hands, faces, and any other body parts from sand, sticky food, and germs.
Inflatables
Cooler
Waterproof¶ or water-resistant sunscreen
Beach toys, shovels, buckets, molds and any other toys
Baby powder (, surprisingly, you can sprinkle yourself and your kids with baby powder and sticky sand magically turns into dry dust that can be brushed off. This is a great little lifesaver regardless of anyone's age.)
Bug spray
Related: Best Beach in Pinellas County
Family and Everyone (Double check the lists above as some items should always be considered for whoever is going to the beach)
Regardless of whether or not you're bringing kids to the beach, here are some great items never to forget what heading out for a day on Florida beaches.
Beach chairs
Beach towels (Sand Cloud is an awesome option that's compact, lightweight, absorbent, dries rapidly, and with one shake, loosens all of the sand immediately)
Beach blanket
Large tote
Plastic bags for wet clothes and bathing suits
Extra sunscreen
Extra bag for trash.
Water (staying hydrated especially out in the sunshine will make sure that the fun can last and you will get tired or nauseous)
Umbrella with Sand anchor (This great little invention is the perfect tool to use safely in the sand. You can fit an umbrella easily into the sand and secure it with the sand anchor with just a few twists.)
Mesh bag for sand toys
Longsleeve shirts (You'd be surprised at how much it can cool off simply being by the water.)
More: How to Spend the Perfect Day in St. Pete Beach
Day at the beach with friends
This could be anyone; girlfriends, guys hanging out, parties, but basically, we're talking about adults here, either couples or just a group of friends. Obviously, look over the previous list because there might be some things there that we don't talk about here. So this is specifically for a day at the beach with adult friends.
The right swimsuit. This isn't just any swimsuit, make sure you wear the right swimsuit for the occasion. Will you be surfing, body boarding, snorkeling, or simply laying out? They all may require different suits because you certainly don't want to lose your suit doing something high-energy.
Snacks and drinks. (Let's stay on this one for just a minute)

Think about your day on the beach. You don't want to get dehydrated so even though you might be bringing along beer, alcohol excelled servers, or even wine coolers, make sure you pack enough water to make up the difference. The last thing anyone wants is to ruin the fun by getting sick, dehydrated, or even pass out. Make sure you have at least enough water to match the number of alcoholic drinks that you're bringing.
Have snacks that go along with the food and some that don't have to be kept cool for long. Stay away from mayonnaise-based salads, and anything that is a little iffy when it comes to keeping it cold for a certain period of time. Cheese and crackers, fruit, non-mayonnaise-based salads and easy sandwiches are some of the best foods to bring in a cooler to the beach.
Think long-term. How long are you going to be at the beach? Are you planning just for a couple of hours? If so, lunch might be enough. If you're planning an entire day, don't forget lunch, mid-afternoon snacks, and maybe even dinner. Playing in the water, playing volleyball, and simply sweating in the heat can make you a lot hungrier than you would be if you were in a cool environment.

Reading material.
Waterproof speakers. (Don't forget to create a killer playlist before you head out)
Of course, even though it's mentioned above, don't forget extra sunscreen, sun hats, sunglasses, flip-flops, and a change of clothes.
More: Check out Pier 60 in Clearwater
An intimate day at the beach.
This doesn't necessarily include nude beaches, but there are several on the southwest side of the Florida Panhandle. The clothing-optional beach on Hutchinson Island located between Fort Pierce and Jensen Beach on Florida's Treasure Coast has had a long history of remote, primitive, and pristine beaches. But this is really the only nude beach we have in this area. However, a nude beach doesn't necessarily mean an intimate day at the beach. If you're taking your favorite person with you to the beach for the day, here are some great tips and suggestions to bring along, regardless of the clothing.
Cooler with lots of fun foods like strawberries, whip cream, poundcake, wine, or other alcoholic beverages.
A picnic basket complete with glasses, bottle opener, utensils, plates, and napkins.
Comfy beach seating areas. This could be chairs, a comfy beach blanket with built-in pillows, or an intimate beach tent and umbrella.
Sunscreen lotion. (There's nothing more sensual than rubbing sunscreen on your sweetheart. You wouldn't want them to burn!)
Great tunes and that waterfront speaker.
This is an exhaustive list but I'm sure there is more depending on who you are and what you want to bring but the last thing you want is to FORGET something so we hope we've given you some great ideas and some great tips on having a fabulous day at the beach!
Related: Why are Beach Homes So Desirable?
Looking to live on the beach? That's what I do! Call me for amazing homes and condos on the beach in Florida.