Best Beaches in Pinellas County Florida
Posted by John Kinnunen on Thursday, June 17, 2021 at 8:21 AM
By John Kinnunen / June 17, 2021
Comment
One of the main reasons people move to Florida or visit Florida is because of the beaches. Pinellas County has some of the best beaches in the country and among those, are some of the top-rated ones, hidden beaches, and best beaches. Let's go over some of the best beaches in Pinellas County and why each one deserves a boat.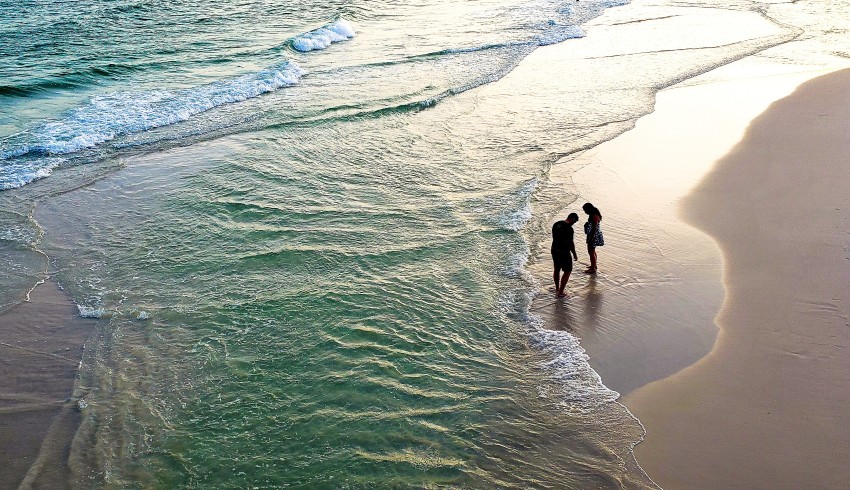 Best Hidden Gem Beaches
Anclote Key
This one is a little hard to get to but definitely deserves a vote. Located 3 miles off the coast of Tarpon Springs, this beautiful island is only accessible by private boat where the fairies depart from the Tarpon Springs Sponge Docks. Once there, you'll find miles of sandy shore, untouched earth, and unspoiled beaches. Bring snacks and water as there's no place to get these items on the island. From birdwatching to dolphin spotting, swimming in beachcombing, it doesn't get much better than this and you can even camp right on the beach.
Caladesi Island
The Caladesi Island Park is one of the few pristine barrier islands along Florida's Gulf Coast. It's been touted as the #1 best beach in the US accessible only by boat. You can take the ferry from Honeymoon Island and enjoy abundant wildlife, boat docks, beaches, and kayak rentals.
Honeymoon Island State Park
Lush trails, sugary beaches, and a quiet display of nature and serenity give this beautiful 4-mile beach its charm and allure. You'll find fishing, shell hunting, hiking, snorkeling, a few beach chairs, umbrellas, picnic tables, and a café. And of course, stay for the sunset. This beach is found in Dunedin Florida and is open daily from 8 AM to sundown.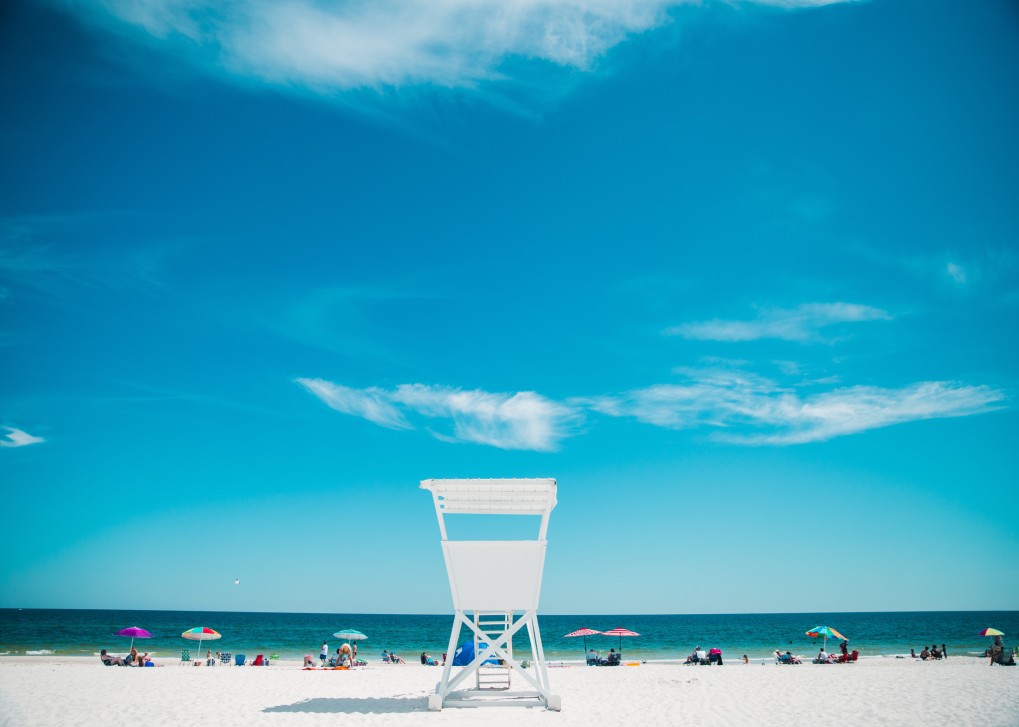 Best All-Around Beach
Clearwater Beach
Clearwater Beach has been voted as one of the best beach towns in Florida. This is a great beach that's easily accessible from Clearwater and provides an expansive beach with covered playgrounds, fishing opportunities, and concession stands. It's also the home of Pier 60, which features a recreation complex perfect for festivals, concerts, and entertainment. It's a great place to fish, beach comb, kayak, enjoy the peer, grab a bite to eat, or simply enjoy some of the most fantastic sunsets will ever see. This all-around beach is ideal for families, small kids, and just about everyone. This is really where the action is.
This easily accessible beach is perfect for outdoor enthusiasts and those that love nature trails. Located in Tierra Verde, it's more than simply a beach spanning over five islands and 1100 acres. It's a great place to spend the day enjoying the waters, fishing, surfing, swimming, canoeing, and there's even a dog-friendly park. If you want to stay longer, campsites are also available.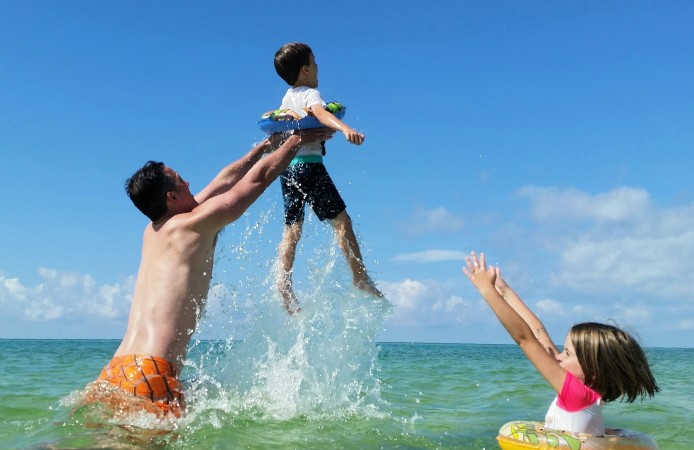 High Energy Beaches
Treasure Island Beach.
Clearwater Beach is definitely great for high energy with lots of activities but another is Treasure Island Beach. Located just west of St. Petersburg, this beach offers swimming, beachcombing, snorkeling, parasailing, kayaking, swimming, sunbathing, and more. It's chocked full with hotels and condominiums and often has festivals happening right on the beach such as the kite festival and Sandcastle festival each year.
This is a great beach for families looking to spend the day on the beach with lots of facilities. This beach offers cabanas, bathhouses, a dog park, playgrounds, seasonal lifeguards, and of course, a fantastic beach. You can kayak or surf on the blue waters, grab lunch in one of the picnic shelters, explore nature trails, or simply float on the crystal blue waters.
Relaxation
St. Pete Beach
Looking for more of a laid-back beach experience? St. Pete Beach offers relaxation with moderate adventure. This 7 mile Long Key also home to Pass-A-Grille Beach, offers serene waters, miles of beautiful sand, and a more relaxed, laid-back atmosphere. It's perfect for families that want some space, folks that need a little sunbathing or look for one of the beach shacks that line the shore for a cool drink and a range of ice cream.
Sunset Beach
Located on the southern tip of Treasure Island, this speech doesn't disappoint when it comes to sunsets. The beach exists separate from the mainland and offers a beauty unlike any other beach in the area. Relax under a colorful Tiki hut, grab a cold drink with an umbrella at one of the outdoor beach bars, or simply stroll along the beach at sunset accompanied by live music and a beautiful setting.
We truly have some of the best beaches in the world but it all depends on what you're looking for. Use this quick list to find the best beach in Pinellas County to suit your needs. And of course, if you're planning a move to Pinellas County, give me a call. You can browse all the available communities, active listings, and real estate in Pinellas County on my website.