10 Benefits to Buying and Owning a Condo
Posted by John Kinnunen on Wednesday, May 12, 2021 at 9:35 AM
By John Kinnunen / May 12, 2021
1 Comment
Buying a home, regardless of the type of home, involves a lot of choices. From the type of home to the loan, location, and price, homebuyers have a lot of decisions to make. If you're on the fence between a house and a condo, there are many reasons to choose a condominium. While condominium living is not for everyone, there is quite a number of benefits to owning and investing in a condominium over a single-family house. If you're doing your research, here are 10 benefits to owning a condominium.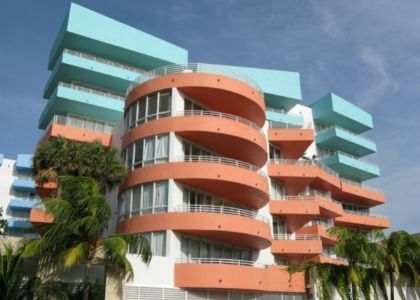 #1. Potentially a lower price.
Condominiums that are similar in size and condition to a single-family house will typically cost less. Of course, you have your luxury condominiums, beachfront and oceanfront condos that can range in the millions of dollars, but overall, condos tend to be a little less expensive and you're likely to pay a little bit less down payment than on a single-family house.
#2. Low maintenance.
This is probably one of the best reasons to own a condominium. A lot of the exterior maintenance is completely handled by the Association. You won't need to worry about watering the garden or the lawn, replacing fences, landscape upkeep, pressure washing the siding, or replacing a roof. All of these items are typically covered by the condo association.
#3. Amenities.
Many condominium complexes and condo buildings will have a variety of amenities for residents and their guests. These amenities could be endless such as swimming pools, hot tubs and spas, fitness centers, golf course options, tennis courts, pickleball courts, bocce ball courts, dog wash options, secure parking, trails, secure entrance, potentially a gated entrance, secure lobby, car charging stations, and the list could go on and on. The cost of your homeowner association or condo association dues will typically reflect the number of amenities; the more amenities, the higher the price. This is definitely something that should be considered with your overall monthly housing payment.
Related: 7 Smart Keys to Investing in a condo
#4. Community.
Condominium associations, buildings, and complexes are typically built close together so you have a good sense of community with others that live there. Of course, this could be an advantage or disadvantage depending on your viewpoint, but many folks the choose a condominium enjoy the social aspect of living in a complex or building. There might be social clubs, ways to meet your neighbors, and truly get a sense of a tight-knit community.
#5. You can customize the inside.
Even though the outside of the home is handled by the Association, the inside is all yours to do what you will. However, there are conditions, restrictions, and covenants that all owners must abide by so while you can customize the inside, there may be rules such as removing the loadbearing wall or completely changing the structure of the layout. However, you can paint the walls any color you want, rearrange furniture, replace the flooring, window treatments, and even completely redecorate or redesign the kitchen.
#6. Great investment opportunities.
Condominiums make great investment opportunities as you can rent out the property as either a second home, vacation property, or full-time. You will still need to pay homeowner association dues, but renting the property could cover your mortgage and create a good steady stream of cash flow each month. Condominiums are great for starter homes, first-time homebuyers, and those wanting to get into the investment world as they can live in the home for a couple of years and then decide to rent it out. Your home loan situation won't change at this point since you've actually used the home for your primary occupancy for over two years.
Related: 9 Reasons You Should Move Your Business to the Tampa Area
#7. You can enjoy a certain lifestyle.
The amenities and low maintenance definitely make for a certain type of lifestyle. If you prefer to have everything taken care of externally, come home to a well-manicured lawn, enjoy a swim in a pool you don't have to maintain, and get together with neighbors and friends for dining options on-site or in social clubs, you can have it with a condominium. All condominium buildings are slightly different so it's important to find one that meets the lifestyle you'd like to achieve.
#8. Loan options might be better for a condo.
You can purchase a condominium with the traditional conventional loan but some condominiums will offer an FHA option as well. However, you'll need to find an FHA-approved condominium and that's not all of them. In addition to usual underwriting criteria such as assets, income, debts, and liability, the building itself or complex will be analyzed as well. The FHA (Federal Housing Authority) has a list of approved condo projects on their website but your real estate agent will also inform you if the condo you are considering is FHA approved if this is the type of loan you need.
#9. Some associations are owner-managed.
If the condo association you want to belong to is owner-controlled, it means that you have more of a say as to what happens to the building, changes, updates, and rules. Getting on the board or at least attending the meetings, is a great way to get involved and to understand how the Association is managed and how changes are implemented.
#10. Better sense of security.
Many condominium associations, buildings, and complexes have a better sense of security than a single-family house. This is great for first-time homebuyers getting their feet wet in the real estate industry to retirees that simply want a comfortable and secure place to live.
Investing in condominiums is a great option. Clearwater, St. Petersburg, Tampa, Madeira Beach Condos, and Sarasota all have amazing condominium buildings and complexes to choose from. From starter condominiums less than $200,000 to luxury, multimillion-dollar penthouse units on the beach, the Tampa Bay, Pinellas, and Pascoe County have a variety to choose from. Start by browsing some of our favorite condominiums below or simply contact my office at any time to schedule a showing.
Pinellas Beach Area Condos